Drag and Drop Your Way through Your Business Branding Process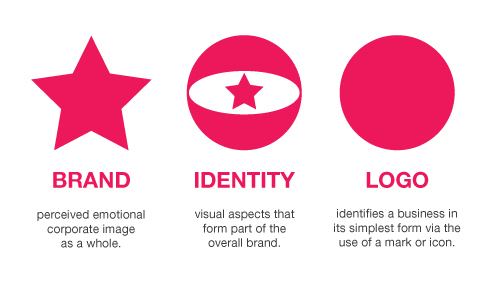 Though many companies still choose to employ a professional agency or a freelancer to take care of their initial branding and the building their digital "real estate", such as a website or Facebook page, many decide to do it themselves.
Small businesses, especially at the beginning of their existence, often have only a small portion of the budget set aside for the acquisition of these services, especially if they must invest in their own products or development of their own company services. In this case, many entrepreneurs decide to initially set up of these important business basics on their own.
Though you might think that this is a bad decision and that the results will reflect the budget attributed to this project, thanks to drag and drop services, making a professional looking digital tool is easier than you think. These websites or platforms don't require you to have much more than a kid's understanding of technology and an idea of what you would like to achieve. Even if you don't consider yourself overly creative, there are often many templates to work from to make your job even easier!
Here are some "drag and drop" short cuts you can take when branding your business:
Graphic Design
Before you can start doing anything else, like building a website or redesigning your storefront, you need to have a logo for your business. A lot of thought goes into creating a logo as it is literally the visual representation of your brand, and everything from colors, shapes, and font can affect how people connect with your business. However, instead of going through numerous revisions with a professional, you can use a drag and drop graphic design program to try different effects until you are pleased with the result. Later you will find yourself returning to this program to design Facebook banners, posters, Instagram images, and even business cards. Forget about wasting time flipping through layers, purchasing expensive drawing tablets, and definitely any attempt at using WordArt to bring your graphic design ideas to life.
Website
Once you have a logo, it's time to build your online presence, starting with a branded website. There are several high-quality names in the industry which even big companies use for their web presence that are laughably easy to use. Depending on which platform you decide to go with, you will find that there are many templates that you can customize for your use. If instead you want to build a "custom" look from scratch, you'll find that the process isn't time consuming. No need to worry about HTML coding or going to college for web design. If you are looking for just a simple site to present your offering and give some more information about your company, a drag and drop website will more than suffice.
Mobile Application
Many businesses benefit from having a company-specific app to either use in-house or to interact with clients and a targeted audience. We know that creating an app sounds mighty complicated, but it doesn't have to be! You can build any app with drag-and-drop or customize pre-built ones so that you don't miss out on opportunities, even if you can't afford a professional app developer.
Starting a business can get overwhelming, and the costs can quickly mount if you decide to outsource everything. However, if you have the time, it might be worth saving on your start-up costs by using several drag and drop shortcuts for your graphic design and online presence. If after a while your business does well enough and you decide you need some help, you can always hire a professional to fix a couple of things you couldn't handle or rebrand your company altogether.
The Trading Online Guide, strategy to earn with Binary option and Forex Trading online.