The Transition of Apps from the Personal to the Corporate World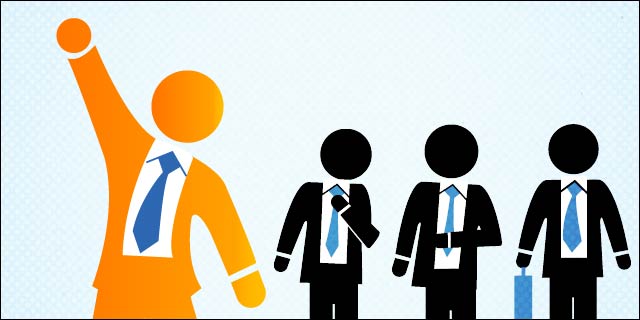 Mobile applications, better known as simply "apps", have gone from addressing niche needs to powering entire companies and have ultimately created an industry of their own. And though many of the initial apps were programmed to solve every day personal problems, from to-do lists, communicating with friends, or tracking your fitness goals, today we find that the market for apps has completely evolved.
Businesses have seen the success and popularity which apps have gained due to their ease of use, quick access, low data usage, and low storage needs. B2C companies were quick to adapt to this interface change, with businesses like banks, travel agents, cell phone service providers, and pizza parlors, taking the challenge by the horns. Now customers can use an app to track their deliveries, quickly deposit a check, or see the status of their flight.
However, the biggest, though arguably slowest, change is coming from companies using apps in their daily internal operations or as a platform to connect with their B2B customers. Here are several examples of how mobile applications are changing the landscape of certain industries:
Security: Though you might think that having physical security in the form of trained guards is outdated in the face of all the emerging technology like security cameras, inventory detectors and more, it's time to think again. Physical security is one such industry that decided to get with the times and create great software and mobile applications for Security guard tour and patrol monitoring. No longer will you see guards just standing or chatting with each other. Now each has a app in which he or she can prove that they visited all checkpoints by scanning pre-established tour stops, filing incidents immediately, and use GPS positioning to more effectively respond to emergencies. Now that's a real improvement which is both raising the quality of service while decreasing costs of operations.
Driving Services: Instead of calling a cab and then having the dispatcher call a local taxi through the radio, the integration of apps into taxi services, even those like Uber, has created an opportunity to make the entire process more efficient while cutting costs and increasing the level of service. Now online dispatchers can link the closest taxi with the waiting customer with a simple notification to a mobile device. Taxi drivers can also more effectively track their hours, kilometers driven, and number of customers throughout a shift.
Restaurants: Some restaurants have forgone the use of a notepad and paper for collecting orders and instead have replaced them with tablet or phone apps which send orders straight to the kitchen. Not only does this mean a more accurate reading of a waiter's notes by the kitchen staff, it also means that the time from ordering to service shrinks. And with so many fewer trips to the kitchen, the wait staff can handle more tables at a time, making restaurant operations more efficient. These apps also notify wait staff when orders are ready to be served, meaning no dinging bells or yelling across the dining room.
Postage: Your mailman might have been walking around with a clunky machine for a few years now, but certain mail services are starting to make the transition to mobile applications. Not only are phones lighter and easier to carry than the clunky machine from the 90's, they can sync more quickly with internal servers thanks to the internet, and are cheaper to maintain and use than a custom piece of equipment. If you see your post man smiling, chances are that he just switched out his machine for an easy, breezy app on his phone.
It's time for businesses to stop thinking of apps as games or toys, and instead capitalize on their power to transform a business and lead to more efficient and effective operations. We can't wait to see where this trend will take us!
The Trading Online Guide, strategy to earn with Binary option and Forex Trading online.