How to Choose Dividend Stocks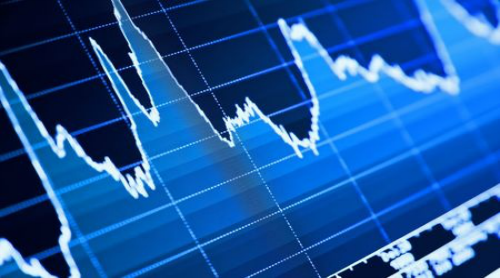 Some people look to the stock market as a way to help them build their retirement in the long-term, while others want current income from their investments.
There are a couple of different ways you might go about earning passive income in the present from your investments. One way is to take on an active trading strategy, such as penny stock trading which is seen in the Tim Sykes challenge. This method, while you might consider it to be passive income technically, is actually very involved and does require work. This works well for a lot of people, but if you want passive income that comes from a nearly effortless investment strategy, you may go the route of dividend-paying stocks.
It should be noted, however, that if you're looking for short-term capital appreciation, penny stocks tend to be one of the best options. Many investors opt to pair penny stocks with something more stable, such as dividend-paying stocks and ETFs.
The following are some things to consider when selecting the best dividend-paying stocks.
Look At History
When you're choosing stocks and funds for dividends, evaluate their history. You want to look for options where there's a long, steady history of not just paying dividends but also increasing them over the years. Try to avoid options where dividends have been suspended, lowered or missed. That can be a red flag that there's inconsistency, which is the opposite of what you want when it comes to dividend payments.
One area of history to look at specifically is what happened with dividends in 2008. In general, if a company was able to maintain dividends during the Great Recession, they're likely to be a reliable option.
Evaluate Net Profits
When you're choosing dividend-paying stocks, mutual funds and ETFs one of the first things you might look at is revenue. That's fine, but there's something that tends to be more important, and that's net profits.
Dividends are paid out of earnings, so looking at revenues alone might not be enough to give you a complete picture.
Growth
You want consistency in terms of the years dividends are paid, but you also want to see growth when you're choosing investments. The point of investing is to outpace inflation and ensure that your money doesn't lose value over time. That's why growth is so important. Even if you look at a company or fund and you see that it's been consistently able to pay dividends, have they remained stagnant? If so, you might want to look elsewhere.
Are the Yields Too High?
When you're investing in stocks and funds that pay dividends, of course, you want high yields, but you need to consider whether or not they're too high compared to the rest of the industry. If yields are so high that they look too good to be true, they might be.
It might signal that the company is having issues and could cut dividends in the future.
Dividend-paying stocks don't necessarily offer the high earnings of riskier investment strategies such as penny stocks, but they do present ways to earn passive income, if you do your research in the beginning and choose wisely.
……….
The Trading Online Guide, strategy to earn with Binary option and Forex Trading online.