CFD Trading Tips for Beginners – Everything You Need to Know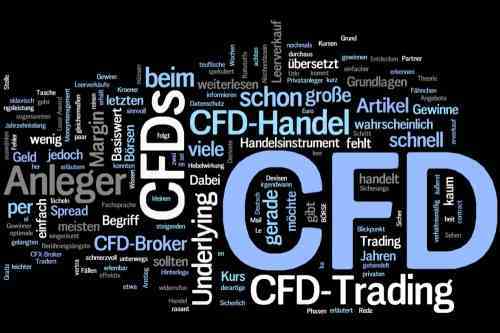 Are you interested in trading but are not sure of where to start? CFD trading is one of the best online trading options in the market today.
CFD trading can be described as a tradable contract between a broker and a client. Also referred to as a Contract of Difference, a CFD is an agreement made in trading financial derivatives such as shares, index, or commodities, where the difference between the opening and closing prices of trade are cash-settled. In CFD trading, there is no delivery of goods or securities.
When you trade CFDs, you do not own the asset being traded. Instead, you only pay or collect the difference between the selling price and the buying price of the asset. CFD trading is a secure investment for any trader interested in making a good return in a short time.
Top 3 Tips for Trading CFDs
As a beginner, it is essential to have a winning trading strategy. This is the best way to ensure that your investment does not suffer losses. There are numerous strategies and tips you can follow when trading CFDs. Below are the best tips for trading CFDs that will ensure you can invest your money wisely and that you get value returns.
Controlling your CFD leverage
When trading CFDs, one of the tricks to making the best decisions is to avoid getting overwhelmed by the changes in the trade graph. When not used well, leverage can be a temptation when the trade is going according to plan. You may be tempted to increase your position size in an attempt to make more from the trade. Do not allow your emotions to dictate your trading strategy. The more you invest, the more you stand to lose if the trade incurs losses. Therefore, it is important to ensure you have your leverage in control at all times.
Preserving your capital
An important trading strategy is to ensure that you preserve your investment. When you trade as a beginner, you should focus more on not losing money as opposed to making money. Limit your losses and instead strive to gain experience in trading on your platform of choice. It would help if you also familiarize yourself with the market trends before taking on a more offensive trading strategy to make high profits.
Starting with a defined plan of trading
To ensure you make the most profit and avoid losses, a trader needs to have a very clear trading plan. With a good plan, you will mitigate losses and also be able to remain calm if the trade gets volatile. You can either use a discretionary or a system trading plan.
A discretionary trading plan is a decision protocol that traders use to make decisions depending on the information available at a particular time of a trade. As a discretionary trader, you can still follow your trading plan while involving discretion for each trade. The advantage of discretionary trading is that a trader can adjust to the current market conditions. However, it means second-guessing, which may hurt your trade. It is not the preferred plan for beginners.
On the other hand, a system trading plan is based on following strict rules that do not allow discretion. The trader will set criteria to be met. Once met, the trade is made. This is the best strategy for beginners since it does not involve getting influenced by emotional or psychological whims. Once the criteria are set, nothing can be changed until a trade is made. While it may prevent you from losing money, you have to follow strict rules and guidelines without flexibility.
ChooseA Strategy and Sticking to It
It is wrong to assume that a trader can make a lot of money by merely relying on their intuition. Even though some traders have gotten lucky relying on instinct, not having a good strategy is the same as gambling. Having a plan makes all your moves deliberate and well calculated. A strategy allows you to predict a possible outcome of your trade moves. Generally, CFDs are volatile, and a good trading plan ensures that you have your investment covered regardless of the direction the prices move.
The Trading Online Guide, strategy to earn with Binary option and Forex Trading online.