The Best Reasons to Try 70 Trades For Investment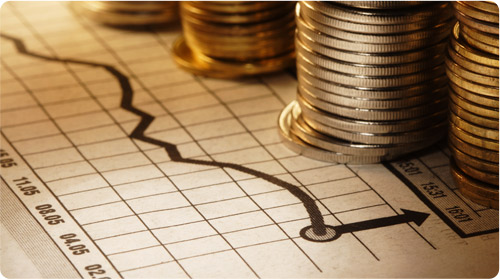 If you started investing for the first time within the past few years, robo-advisors have likely always been part of your investment strategy. This method uses algorithms and the automation of time-honored strategies to help novice investors make steady returns with minimal risk.
Its ease of use and appearance of reliable returns have attracted people who likely would not otherwise invest. But, this investment method is not for everyone.
Sooner or later, almost every investor wants a little more control over how their money is used. However, to take back any control at all is to depart from the format of the new wave of robo-advisors. Making the change is worth it to many, as taking the reins for themselves means they don't have to simply trust in the decisions and integrity of a single company. It also means that the investor is now able to explore every option for the best allocation of their money.
70 Trades is one of the best examples of a destination for former robo-advisor customers who want to get in the driver's seat of their own investing life. Their one-on-one, personalized approach to customer assistance is an amazing way for users to learn and improve their skills. Exploring the service, it's obvious that 70 Trades understands its role in the lives of newer investors, offering many trial and educational options that will allow the customer to learn the ropes before risking their money.
The Importance of Experience and Education
70 Trades is so-called because it is estimated that a new trader does not reach self-sufficiency until they've performed 70 trades. 70 Trades wants to make this part of the user's life as easy as possible, allowing them to perform mock trades which don't risk any money, but still allow them to observe what would have happened, had there been real money on the line.
70 Trades also excels when it comes to a more academic approach to investing. Educational texts, videos, webinars, discussion – all of these learning tools are front and center with 70 Trades, all there so that the new user can hit the ground running when it comes time to actually allocate their limited resources.
Support
70 Trades differentiates itself from other brokers by offering one-on-one coaching of its users as a standard service feature. Competitor companies with automated services will take all the decision-making power away from users, which works for many customers but not for people who want to really understand investing. By offering coaching, 70 Trades helps their new users avoid "rookie mistakes" while at the same time giving them the knowledge they'll need to succeed on their own as time goes on. Questions and concerns are handled with comparable hospitality, because 70 Trades offers 24/7 multilingual support for its diverse and growing user base.
If you're looking for an advisor who won't make all of the decisions for you, 70 Trades is the place to be. Even if you are more experienced, you'll know that a continuing education in investment is necessary to maintain your edge, and 70 Trades will offer you great value as well. Robo-advisors certainly have their place, but for people working to improve their skills in investment, 70 Trades is a new destination of choice.
If this sounds like a good direction for your investing career, make an account with 70 Trades today. Their service is regulated and bank-insured. Their growth has been steady ever since their inception, and their commitment to customer service and education is truly unparalleled in this market. If you have concerns that you might not yet have the skills to make real profits in investing, take the time to fully explore their trial account features and personalized education services. 70 Trades knows that you trade more when you succeed, and they depend on your success. It's a match made in heaven, and it's an experience you'll certainly find enjoyable and valuable.
The Trading Online Guide, strategy to earn with Binary option and Forex Trading online.