Why bitcoin might be the future of money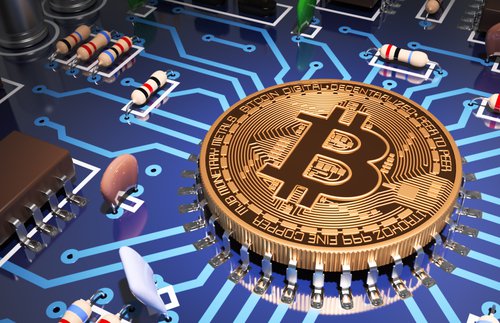 Bitcoin started to gain huge popularity in the global market back in 2010. Over some time, millions of consumers began embracing bitcoin. Thousands of companies have been established based on the cryptocurrency industry. For instance, reputed companies like Coinbase, bigX.com, etc. are offering bitcoin exchange services to normal people. Though the structure of bitcoin is based on blockchain technology and a decentralised network, it has already secured its place in the financial industry. Some people say bitcoin might be the future of money. Let's find some of the key reasons why it might win over fiat currency.
Middle man
When there is a middle man, the cost of any product or service will be higher. Think about the regular transactions that take place through a bank. Both consumers and business owners are spending huge amounts of money to complete transactions safely. Banks and large financial organisations are acting like the middle man. But with the help of bitcoin, you can easily eliminate the middle man and make the transactions much smoother. When it comes to security, it's much more secure since the whole transaction takes place in a peer to peer network. Reputed companies like bigX think bitcoin transactions are more cost effective and efficient. Eventually, bitcoin helps business owners and consumers to be more productive.
An added layer of security
Those who are purchasing a product online know the threat posed by cyberpunks. People are losing millions of dollars due to online scams and hacking issues. But with a secure bitcoin wallet, you don't have to think about security issues. It's not that bitcoin wallets are impossible to hack, but if you secure your wallet, hackers are going to have a tough time breaching the security layer. In most cases, they will fail and your funds will be safe in the wallet.
Fast transactions
Time is money. Big companies have to wait for bank approval and complete tons of paperwork for international transactions. But with the help of cryptocurrency, you can do this in the blink of an eye. You don't have to spend day after day trying to send a payment to your desired representatives. Things are much faster, and tech giants like Microsoft and Namecheap have already started to accept payment in bitcoin. To ensure the growth of your business, you must learn to value your time. When it comes to bitcoin transactions, you can easily save a huge amount of time in the long run. This might be one of the key reasons why the traditional banking system might not be the priority when it comes to making big volume transactions.
Secured transaction medium
Do you think banks can provide you 100% immunity from fraud? The obvious answer is no. But don't think that by using bitcoin you can guarantee the safe transfer of your money. However, in comparison to the traditional transaction medium, cryptocurrency transfers are way more secure than fiat currency. Moreover, you do have the option to set multiple signatures in your bitcoin wallet. So, whenever you make a transfer you will require the correct authorisations from the assigned persons. Some of you might be thinking about the regulation of bitcoin. Regulations are required when things are run by human beings. The crypto industry is based on a decentralised network and there is no way to manipulate the ledger. All the transactions are done in a public ledger with full transparency. It is recommended that you use a product like TurboTax Premier if you're filing taxes and have cryptocurrencies as part of your investment portfolio.
Inflation rate
Inflation might be one of the key reasons why bitcoin might take over the fiat currency. Due to the problem of inflation, people are losing buying power. But if you start using bitcoin, you are never going to lose buying power since there is no inflation problem associated with cryptocurrency. So, if you want to save yourself from inflation problems, cryptocurrency is the best option for you.
The Trading Online Guide, strategy to earn with Binary option and Forex Trading online.