How To Choose The Best Mobile Trading App For You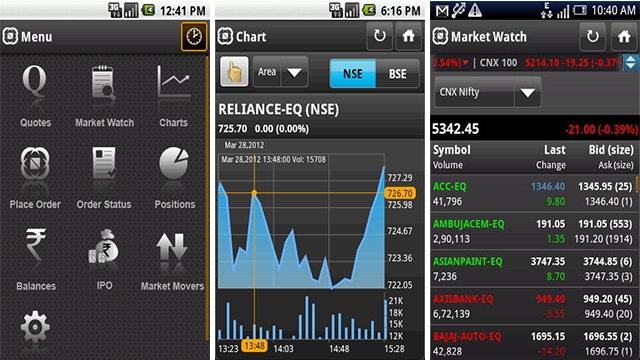 It is now easier than ever to access real-time updates on Forex markets thanks to the increased availability of mobile Forex trading apps. These tools have made it easier for traders to get real-time data, analyze currency markets, and place trades anywhere, anytime. Trading apps provide you with almost everything you need from educational tools to broker platforms and much more.
Choosing The Best Trading App
Your choice of the best mobile trading app will depend on several factors including your personal preference, the type of broker platform you use, the type of mobile device you own, and whether you want a free app or a paid app with extended functionality. While most of the apps are 100% free, paid apps come with more interesting options and advanced functions.
The most important thing is to ensure that the app allows you to use your current trading account and can connect to your broker's trading platform. You do not need to create a new trading account for your mobile device.
What Are The Best Mobile Trading Apps On The Market Today?
It is not easy to give a simple verdict on which app best suits everyone's needs. We all have different trading habits and preferences so rather than recommend a single app, let's take a quick look at some of the most reliable and simplest to use mobile trading apps.
Trade.com mobile app
Trade.com mobile app is a well-known trading platform. It has a mobile version too from where you can conveniently manage your trading accounts on the go. The app provides news alerts, allows you to make transactions, check trading history, and even view charts to compare opportunities. It is a free app and can be downloaded and installed on Windows, Apple, and Android devices.
TradeInterceptor Forex Trading
This is another great app from a leading Forex trading and analysis platform, TradeInterceptor Forex Trading. The app not only allows you to trade on the go but also gives you full access to charts, quotes, trade alerts, and just about everything you want to know about the markets. It works best on mobile devices with high-speed 4G LTE features and a large screen. It is also a free to download app that is compatible with Windows, Blackberry, Apple, and Android devices.
Currency Guide by FX
This is a great tool for traders interested in analyzing the market anywhere, anytime. It comes with a complete set of tools that show you real-time rates and exchanges for more than 160 currencies. It comes with a free to download version and a full feature paid version that costs $1.49. It works perfectly on Apple, Blackberry, and Android devices.
OANDA fxTrade
This mobile trading app allows you to analyze charts, quotes, check account balances, and even complete trading orders anytime, anywhere. However, to use it you need to have a live fxTrade account. It is available for both Android and Apple devices at no cost at all.
Conclusion
This is by no means a complete list of the top Forex trading and market analysis apps. However, it is a good start to guide you in your search for a trading app that suits your needs. The best thing is that you can try different apps until you finally find one that works perfectly for you.
The Trading Online Guide, strategy to earn with Binary option and Forex Trading online.