Time To Raise Stakes? Samsung Gives Up Four Companies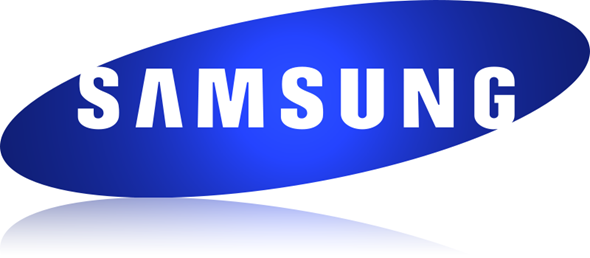 Recently, stock and binary options traders were surprised to see South Korean tech giant sell off stakes in four other companies, supposedly because it needed the money for other, business purposes.
A £681m injection
By selling off these supposedly unneeded assets, Samsung has managed to acquire roughly £681 million, which amounts to 1 trillion won or almost 890 million US dollars. By itself, this would hardly raise an eyebrow on the financial markets, but if we take into account recent reported problems with the newest Galaxy Note 7, there have been some speculations regarding the "core business" issue that Samsung is looking to address by selling their share in these companies.
Apparently, there are rumours circulating regarding faulty batteries that have caused several Galaxy 7s to burst into flames. Should the company opt for a total recall of all Galaxy Note 7s, the estimated costs would amount to an excess of 1 billion in US currency, which is suspiciously close to the sum they have just raised.
The Samsung stock is going to need all the help it could get if they are to retain the trust of their investors. While being a mere temporary setback, the timing could hardly have been worse. With a banking crisis looming over the horizon in China and with tensions about the North Korean nuclear program running high, the last thing investors in East Asia need is more problems, especially with the flagship product of one of their largest companies. Oh, and did we mention that Apple's iPhone 7 is just out? Definitely not good for Samsung.
Keep calm and manage efficiently
The companies that can no longer count on Samsung's patronage are Rambus, a US company that makes computer chips as well as Seagate that makes hard drives and is also based in the United States. The remaining two are the ASML, a firm that specializes in semiconductors and is based in the Netherlands, as well as Sharp from Japan. Technically, Samsung still owns some shares in the ASML, but the stakes from the other three have been completely sold off.
Since they only sold half of the 3% stake they had in ASML, they still regard the Dutch semiconductor firm as more important than 4.2% of Seagate. The 4.5% in Rambus and 0.7% in Sharp were much easier for Samsung to part with, by comparison. Last week saw a formal recall of roughly one million units of Samsung Galaxy Note 7s in the US, which is roughly 40% of the estimated total number of devices that are affected by this problem with faulty batteries.
The Big Bang Theory
By comparison, the Galaxy Note 7 units that made it onto the Chinese market are reportedly equipped with batteries from a different manufacturer, so it is believed there will be no problems with those. Or rather, it was believed until two of them reportedly burst into flames over the course of the last few days.
Currently, there are speculations regarding the batch of phones that were used as a testing sample and sent to China as such – it cannot be ruled out that these dodgy phones came from that batch rather than the official one. However, until they are examined and traced to an individual shipment, it cannot be ruled out that they came from the regular stock, either.
If these suspicions prove founded, Samsung might be selling off even more assets in order to "raise funds for their core business." Last Friday the safety regulators in the US ordered a total recall of all Samsung Galaxy Note 7 devices after a number of user complaints stating that their phones "exploded."
A lesson to learn
Since nobody in their right mind would willingly walk around with a ticking time bomb in their pocket, Samsung needs to address this issue, and fast. This situation plays extremely well into Apple's plans, so they are likely to profit immensely from this 'minor setback' and bad publicity that Samsung is receiving. There is nothing like a little fire hazard to stir the public in the right – or wrong – direction. As convenient as it seems to be for Apple, the expediency of the US regulatory body in charge of customer safety seems justified, and Samsung could really feel the sting this time. As for what they will do next, it remains to be seen.
The Trading Online Guide, strategy to earn with Binary option and Forex Trading online.