Understanding Forex Trading – A Beginners Guide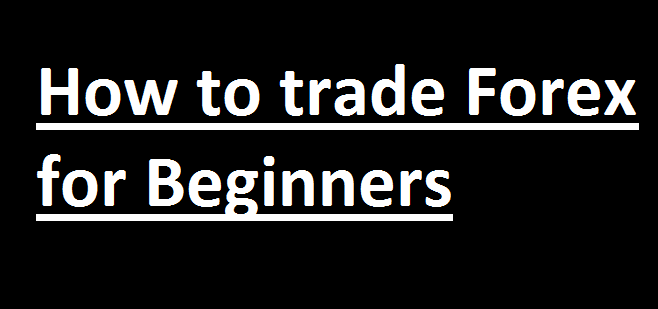 Trading on Forex gives you an exciting opportunity to earn extra income. Forex market trades around $5 trillion, daily. Investors can make good money with significantly low investments. Predicting the directions of currency exchange rates is challenging, but the risk will be well worth it, if you make the right moves.
What is online Forex trading?
In short, Forex or foreign exchange is all about buying or selling currencies by using other currencies. There is no centralized market to control foreign exchange, the trades can be conducted online using broker platforms like MetaTrader4. Let's now check out how Forex trading is done online.
Basics of Forex trading
Brush up on

some vocabulary
Base currency – the currency spent to buy another currency

Quote currency – the currency that is bought

Exchange rate – the amount spent to get 1 unit of the counter currency.

Long

position – decision to purchase base currency and sell quote currency

Short position – decision to purchase quote currency, and trade with base currency

Bid price – the price a trader quotes to sell the quote currency

Ask price – the price a trader uses to purchase the base currency

Spread – Difference between ask price and bid price
Read Forex quotes – 2 numbers – bid price on left, and ask price on the right, will be seen under the Forex quote.
Determine which currency to buy and sell – You will need to research on the preferred country's prospective financial status, its trading position, geopolitical conditions, and read economic reports.
Learn to calculate profits – The pip measures the change in the exchange value of two currencies. One pip = 0.0001 of changes in value. You will need to multiply the total pips by exchange rate to calculate.

Open an online Forex account
Research different brokerages –
Look for experience

Check the brokers' license

See the number of products the broker offers: a wide variety means a developed business and a big client base)

Read reviews

Broker's website must be professional and

include active links

Look for simple transactions, transparency, and good customer support

Check broker's trading software. Most common is the forex metatrader 4 platform, but some brokers provide their own proprietary platforms as well.
Find the contact information for the client support and try contacting them.
Read the client agreement and make sure you understand it and actually agree to the terms of service.
Check the source of market data feed that goes into the trading software, and whether it is real time or delayed.
Account options – You are provided with personal accounts, where trades can be executed personally. You could also go for the managed account, where the broker executes trades, on your behalf.
Activate your account – Generally, the broker sends an email with the activation link. You can get started after that.
Start trading
Market analysis – Different methods are employed like:
Technical analysis – Includes the evaluation of historical data or charts to predict the movement of currency, based on past events.

Fundamental analysis – A country's economical status can influence trading decisions

Market sentiment analysis – Market mood,

whether it is 'bearish' or 'bullish', it determines your trade decisions.
Place your order – Different kinds of orders can be placed:
Limit orders – You inform your broker to buy or sell at specific rates

Market orders – You inform your broker to buy or sell at a certain market rate

Stop orders – It is a choice to purchase currency for higher rates than the current market price, or sell the currency for less than current market price. It is an important risk management feature that traders can use.
Monitor your profits & losses – Avoid getting emotional. Forex market is unstable and there will be lots of inconsistent moments. The only thing that matters here is to conduct your research persistently, and stick to your strategy. Ultimately, you will see significant profits.
Tips
It is advised to start trading Forex online by using demo account, prior to investing real capital. Make sure to use only a small percentage of your total cash, before you get more confident as trader, because Forex is a volatile market. You will need cash in hand to sustain your expenses, at least until you start making winning trades consistently.
The Trading Online Guide, strategy to earn with Binary option and Forex Trading online.