Forex Trading Vs Stocks Trading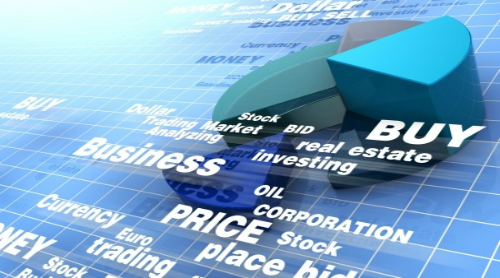 In Stock trading, the trader has to start his trade with 2:1 leverage. The trader fills an application which is approved and follows the basic rules and regulations related to trade and leverage. On the other hand, Forex trading is quite different. A trader has to get Forex trading account to start his trade with leverage. In America, the trader usually has a leverage of 50:1, however a lot of countries provide a chance to get as maximum as 200:1 leverage (And sometimes, even more).
In stock trading, companies shares are used for trading. These shares have different values, starting from a few dollars to thousands of dollars. There is a limited stock amount and the traders have to keep an eye on the ability of the company to earn profits. Whereas, trading currency is totally different in concept. The value of a currency fluctuates on frequent basis. As a result, a large amount of different currencies is available for selling and purchasing. In Forex trading, currencies are offered in the form of pairs. Accordingly the trader has to take in account the economic value of a country as well as the financial condition of the country which he is trading against.
Basic Consideration
In Forex trading and stock trading, the basics are totally different. For instance, if a trader purchases Intel stock shares, what the trader has to check is the future possibilities related to Intel value. Whether the share value of Intel will increase in future or if it will remain same, or if it will decrease. If a trader decides to trade in the form of currency pair, the trader has to check the economical position of the country. It is important to view political prospectives, GDP and availability of jobs. These aspects play a great role in valuing or devaluing the currency.

Liquidity
The stock shares are limited in amount but the currency is always floating around. In stock market, 1.000.000 dollars are considered a great amount which has power to affect the stock price as soon as the shares are purchased (Depending on the value of the shares). Contrarily in Forex trading currency gets heavily affected when almost 10 billion dollars are purchased.
Stocks markets don't remain opened like currency markets. In trading stock, the trader has to keep in mind the specific hours to trade. On the other hand, Forex trading is possible 24 hours a day. It remains closed only on weekend.
Forex trading has no "bear market"
Whenever a stock market ends, a trader can earn money through shorting, however it is riskier and specific as well. Conversely the shorting of currency pair in Forex trading is easy and there is no specific restriction as well. When a certain currency is available in bear market, the opposite currency pair remain in bull market. As a result there are no real bear markets in Forex trading.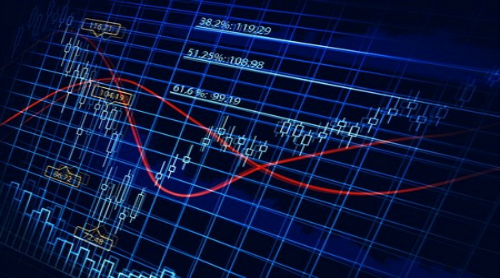 Freedom
There are a lot of limitations and regulations in stocks trading, whereas Forex trading is free of such problems. Though there are particular regulations in currency trading but nothing similar to stocks market. The traders of the Forex market have the freedom to start their trades as they wish. They can select short positions or long positions. Moreover they can expand their trading positions as much as they wish. Stocks trading has some limits and the trader has to follow the rules concerning trade, whereas the currency trading is opened and the trader has the opportunity to use the leverage (To increase the profits as well the losses).
Traders have different options
As compared to stock market Forex trading has more opportunities but the customers have to know the method of investing their money. It is necessary that all traders know the value of having a trading plan and using a "Forex trading mentality" to overcome risky situations.
Forex trading can be started with as low as one dollar and brokers are there to provide leverage to enjoy high profit. Forex and stocks market has different trading alternatives. In Forex market, there are 7 currency pairs which are extensively used by traders. Currency trading has margins, which are lower than leverage. Both trading types are beneficial if the trader has experience and know the terms and regulation properly.
The Trading Online Guide, strategy to earn with Binary option and Forex Trading online.