EagleFX Comprehensive Guide to Choose a Reliable Binary Options Broker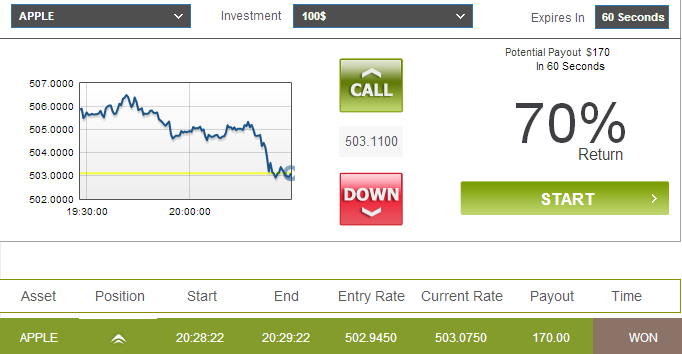 Binary options trading as we know can be profitable and risky at the same time; this is due to the fact that making profit binary trading largely depends on the price fluctuations in several global markets. The above fact brings us to the reason why every binary option trader (beginner or experienced) should have a reliable and trusted broker.
The factors to consider when picking a broker might be complicated and daunting. These complications arise when binary traders search in depth on the internet only to find brokers with unrealistic promises making a good number of traders to fall prey to their fraudulent acts. The choice of choosing a broker will greatly influence your success or failure in the trading space, hence this guide by EagleFX. Some things to look out for before making that decision:
Returns Offered – One factor that distinguishes a great binary option trader from a non-experienced one is the level of profitability they offer their traders. Amidst the high rate of competition in the trading market, some brokers still stand tall in the crowd because of their great returns record. Moderate return rates range between 65% and 85% but could be higher in some cases such as 400% which occur in special irregular cases. A good illustration is for instance, several acclaimed brokers offer returns on the GBP/USD pair which is between 72% and 83%, even though discount percentages might not be considered with this range, what will still be compelling is the 11 percent difference between the highest and lowest returns that is offered by the several acclaimed brokers. If this currency pair were to be traded by different traders on let's say 10 distinct trades on different trading platforms, the profit disparity would still be symbolic. Therefore, EagleFX advises every binary option trader to consider returns when choosing a broker.
Trading Tools and Platform Functionality –
To perform and implement strategies as a trader, you need a platform that offers great trading/technical tools that ensures ease in trading. These tools can assist traders to execute proper technological and intrinsic analysis of various assets. Most traders offer great tools but it is very essential to choose a platform that you can get all the support on how to use them with ease. Also look out for platforms with consistent upgrades and updates
Support Features – Even though it's quite difficult to determine a reliable broker by their features, it is still vital to look out for them. A bad customer support depicts the fact that the platform is certainly not reliable which often leads to a number of negative reviews from disgruntled customers. The pace at which response is being given by the care representatives to customers matter a whole lot. Some of the things you might confirm include previous customer reviews, the level of professionalism, experience, politeness, and skill the customer service/support team possess. In a nutshell, EagleFX concludes that a dependable broker will least interfere with your trading activities and still be open 24/7 to your complaints.
The Trading Online Guide, strategy to earn with Binary option and Forex Trading online.