How To Profit From Small Cap Stocks
Companies with smaller market caps are known as small-cap stocks. It means that these companies are much more affordable than mid-cap or large-cap stocks. However, they also have greater risks such as more volatility than other stocks.
You can counter manage these risks when you know how to invest in small-cap stocks. Consider following the tips below to give yourself a greater chance to gain profits with this type of stocks investment.
Don't Use All Your Capital
Putting all your assets in one investment is also not recommended in small-cap stocks investment. You must only invest money that you're willing to lose. Sometimes companies could go bankrupt due to unforeseen events, which will affect your investment. Only invest a portion of your speculative assets capital in one company to reduce your riskbe safe and consider diversifying in small portions across a number of companies.
For instance, you may want to buy small-cap stocks in your state and another from the Australian Stocks Exchange (ASX). You can discover here more information if you want to learn more about ASX small-cap stocks.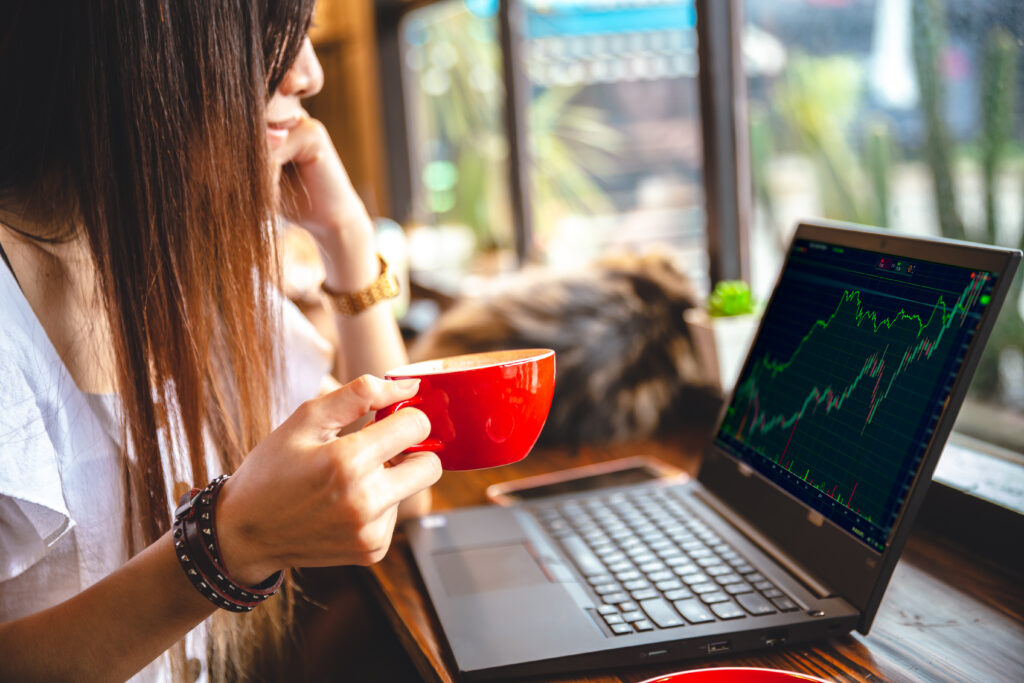 Check The Company's Potential
One of the many ways to combat the risks of losing your money over small-cap stocks is to understand their growth potential. Before you buy stocks, you should check the following metrics:
Optionality: This means that the company can expand but in a new line of business. For instance, a cloud computing company can move into delivery service and vice versa. You'll know if a company can do such a new venture by looking at its operating history.
Past Price Appreciation: You should also look into the company's history of outperformance. After some years of trading sideways, the company must not have taken off. By looking at their track record of growth, you can weigh if they can gain more momentum for more years to come.
Earnings Growth: Basically, small-cap stocks must have a net income that goes up. It will narrow its losses, especially since it may not have revenue growth like bigger companies.
Revenue Growth: As mentioned, more mature companies can have higher revenue growth. However, you must check that small-cap stocks have steady revenue growth and at least 20% revenue growth.
Consider Major Trends
Trends can also affect how a business will grow in the coming years. Use these trends to check if the company has the edge over such trends.
It means that whatever industry the company belongs to, they may have the potential to benefit from significant trends. When you invest in much smaller companies, they may have higher chances of becoming bigger, making them more profitable. Although there can never be any guarantees.
When looking for trends, check out the technological, economic, and social aspects. These trends must not only last for one business cycle. Instead, go for ones that are likely to last for longer periods.
Then, check for companies that may indirectly benefit from such trends and not only focus on those in that industry. For instance, don't focus on tech companies, but go for companies more likely to benefit from new technology.
This strategy believes that the best small-cap stocks in a marginal industry are much more valuable than the fourth-best large-cap stocks in a major company. As a beginner in investment, you may want to apply this strategy and other hacks to maximize your chances to profits.
Diversify
As mentioned, don't buy one type of small-cap stock only. Diversify, which has the goal of balancing your portfolio's risk of losing. It's like betting on every one since you're unsure who will win.
In stocks investment, diversification means buying shares from different industries. That's because they'll have various reactions to the effects of economic events or markets that will affect them. For instance, if manufacturing industries go down, tech companies may not. That's because they belong in different sectors.
When it comes to small-cap stocks, diversification will reduce the risk of help you losinge all your money in one company.
Understand The Industry
Most importantly, buy small-cap stocks in industries you understand. While diversifying is the way to go, you must avoid buying those you don't know about. Or learn about the industry first before buying one.
By understanding the industry, you can gauge the company's opportunity. Additionally, unfamiliarity may not predict the drivers affecting the stock prices. Some factors may seem unrelated to one industry, but if you have a deeper understanding of such a sector, you'll know if these can affect a company.
Conclusion
Small-cap investing is can be one of the secrets of successful investors. They invest in small companies with higher potential growth and earn profits higher than what big-cap stocks provide. They carry a higher risk/reward profile, which you must understand prior to investing.
Moreover, when you buy small-cap stocks, you're also balancing your assets. Don't focus on large companies only as small companies start from the bottom before becoming big ones. So before their stock prices hit high, buy them when they're still low.
The Trading Online Guide, strategy to earn with Binary option and Forex Trading online.