Alphabet shattered expectations, Amazon disappointed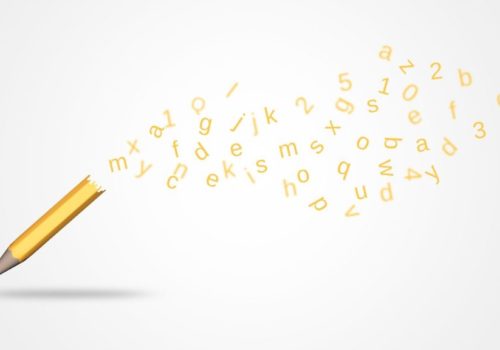 Wall Street cheers for Google's parent company Alphabet, which more than tripled its profits. At the same time, Amazon-stocks are dropping after disappointing growth in the cloud service.
Alphabet posted its second quarter results after closing on Wall Street on July 25th. The numbers beats analysts' expectations of both income and earnings per share, and also show lower traffic costs.
In the after-sales, the share rises to almost 8%.
Great Results
The search engine giant Google reports a profit of $14.21 per share, which equals $9.97 billion. The result is almost tripled compared to the same period last year. During this period the company had sales of $38.94 billion, which shows a growth of 19% from last year.
In advance, $11,30 per share was expected. Total revenue growth was projected to 17% or $38.2 billion, according to Refinitive.
Google pays a lot of money to ensure that the major mobile manufacturers installs Google Search on their products. These are referred to as traffic costs and are of vital importance to the search engines.
Traffic costs in the second quarter were also lower than expected, costing the tech giant $7.24 billion, compared to an estimated $7.27 billion.
Ad-Comeback
Investors were eagerly anticipating Google's advertising revenue, which showed a significant decline in the previous quarter. Since the report in the first quarter, Google has made several changes to its video content by including restrictions on hate speech, according to CNBC.
Advertising revenues increased by 16% or $32.6 billion, which was according to expectations.
Alphabet also announced that the board approved the repurchase of Class C shares for up to $25 billion.
Amazon Disappoints Despite Growth in Top Line
Amazon also announced its second quarter results after closing on Wall Street on July 25th.
Amazon increased revenues by 20% from the same period last year, to $63.4 billion, equivalent to just over $550 billion. At the bottom line, the company was left with $2.6 billion, or $5.22 in adjusted earnings per share.
Compared to the expectations on Wall Street, these numbers are conflicting. Analysts were expecting an avarage of $62.5 billion in revenue and a $5.57 earnings per share, CNBC writes.
However, the investors seem to focus on the disappointing result, and the share is down 1.21% in the aftermath.
Top Line Prioritized
The results show how Amazon's recent investment pays off in the form of higher revenues, even though margins are disappointing. Amazon has well over $200 billion in annual sales and the world's second highest market value. It's no surprise growth is hard.
But Amazon is anything but a typical company. They have invested money in physical stores, electronics, streaming content and the cloud service.
In April 2019, Amazon announced that they would invest $800 million in the second quarter to make warehouses and infrastructure ready for a one-day delivery standard for all members of Amazon's Prime program.
The initiative was considered a prime example of how Chief Executive Jeff Bezos is willing to sacrifice margins to achieve growth.
Disappointing Growth in Cloud Service
Revenue from the cloud service Amazon Web Services (AWS) was expected to land at $8.5 billion. AWS provides services in the form of data processing, storage, databases, artificial intelligence, Internet of Things (IoT), machine learning, mobility and serverlessness to businesses.
Business growth was 37% compared to the same period last year, but the $8.38 billion result was still lower than expected. The growth rate was also lower than in the previous quarter, when AWS revenues increased by 41%.
The Trading Online Guide, strategy to earn with Binary option and Forex Trading online.