Stocks Market Beginner 101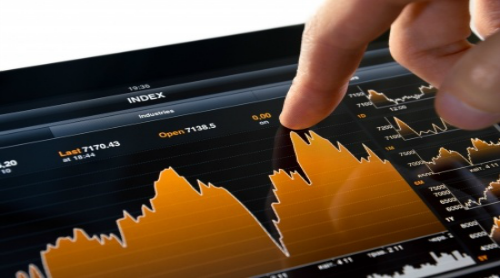 Many have this grandeur idea of Wall Street and making it big on the stock market. Well, it is a great dream but like any other dream, it requires immense effort and dedication to realize. Most people think the stocks market is simple, you just have to buy and sell and make it big. Yea that is the outsider's view. While dealing in stocks for the first time, you need caution lest you end up frustrated and hate the market altogether. On this, articles are some few pointers to give you insight before you take the leap.
Take Time Making Your Choice
The stock market as more options that you can care to enumerate. First, you have to decide whether you are taking a riskier route or just the patient route. For patient and sure-footed, the mutual and index funds are the best way to go. The fund's manager deals with picking out the stock to invest in and you get to receive the dividends.
For individual stocks, it is riskier but as the potential of a big payout. In this case, you vest more time and resource in getting to know the individual companies you wish to invest. While doing this make sure you diversify the companies and do not invest in one company or one sector. This is the part were "do not put all your eggs in one basket comes in" well do not. Try to mix up the size of companies and have large companies, small or international companies in your portfolio. On the other and you can choose textile, energy, and cosmetics. This diversifies your portfolio and prevents the chance of entirely sinking.
Getting Into the Trade
This is the real deal after you have created your portfolio and made your choices. In order to trade in stocks, you need to open an account with a broker and deposit your initial amount. At this point, it is prudent to know that you need not put in all your money at once. This prevents suffering huge losses in case of bad timing. On another note, only invest money you are ready to lose, this way, you do not regret afterward and lose the drive to invest entirely.
Choosing Your Broker
Brokers flood the market and it is easy to find brokers bot offshore and in the country. When dealing with Forex brokers you get to have an option for leverage. To put it in perspective, think of this when you deposit $1000 and choose a leverage of 1:100 your stock is $100, 0000. Since the stocks deal in decimals you small bucks only chance by the cents thus you need a huge amount for any significant changes. For brokers like Juno trading, the leverage goes up to 1: 400 though the normal rate for the forex brokers is 1:500. It is imperative to know that you only deal with leverage when you are sure and have some experience in the stock market lest you run the risk of huge losses.
Keep Adding and Reinvesting
As you get insight into the workings of the market, you gain confidence then you can start working to diversify or changing your stocks. While starting you need to consider long-term stock in comparison to the sort therm. For the short-term trader best-case scenario, you get lucky the first couple of times until your luck runs out. For the long-term trader, you buy a sure stock and allow it to accumulate value over time. You can even buy more of the same or even better stocks in a different company.
The stocks market may look easy but analytics and logistics take play part in the game. For an inexperienced starter, it is easy to fall into the many potholes and eventually give up. To prevent this follow the pointers above and many more from experts and always exercise caution. However, do not be too demure while dealing risks pay off and not to mix my message always take sure risks.
The Trading Online Guide, strategy to earn with Binary option and Forex Trading online.