What to look for when choosing a CFD broker?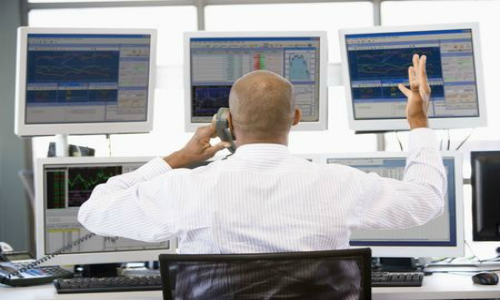 For first timers, CFD trading can seem complex and complicated. First step is to choose a CFD broker, and you need to consider important aspects like regulation, ease of use, variety of instruments, support and fees before deciding on the best CFD broker to work with. Finding a good broker that suits your trading expectations takes time, so do your due diligence and make sure you are aware of all reviews when trading online with any brokerage.
The trading platform
To begin with, you need to choose the right trading platform. Not all brokers offer demo accounts to prospective clients. We strongly suggest searching for brokers offering a practice account, to better understand the platform with all its features and perks. The trading platform you will choose should be easy to use and from a technical point of view it needs to feature real-time quotes, be efficient in placing orders and executing transactions. Additionally, you should check for analysis tools that can prove useful in market analysis and indicators helping you to take informed decision when placing trades.
Secondly, a CFD broker needs to offer a variety of tradeable assets to appeal to all levels of clients. Top brokers are scoring high percentages of trust and positive reviews because of many reasons. However, check if a CFD broker gives the option to trade over 1000 instruments for a better trading experience.
The company
A CFD broker needs to ensure traders of financial stability and proper regulation. It is imperative, as a prospective trader, to make sure the CFD provider is registered and regulated before investing. In Europe, among the most common financial institutions to regulate brokers are CySEC and Financial Conduct Authority (FCA) in U.K. Regulated CFD brokers will have their license number and registration displayed on the website which can be useful when checking with the appropriate authorities.
Online trading needs to be informed and supported by customer service. Check on the customer support by asking questions and requiring educational materials. Confirm "24/5" availability is indeed their policy. Ensure that promised responsiveness is spread to all communication channels – phone, email, website, instant messaging.
Trading CFDs is subject to fees and commissions and it differs per broker. First, you should NOT choose a broker offering bonuses as it is not allowed by financial regulators. Bonus offers are not helping, instead they trick traders to get into online trading. Instead, you should check the spreads for each instrument you wish to trade. A spread represents the difference between the sell and buy values of a certain instrument. When calculating the cost for an open position, you need to multiply the spread by the size of the position. This is the charged spread for the specific position. For example, if the spread for crude oil is $0.05 USD, the cost for opening a 10 barrel-position is $0.05 X 10 barrels = $0.5 USD.
CFD trading is a more flexible way to trade many different markets and it holds a number of advantages for both new and experienced traders and if you want to diversify your investment options then trading CFDs is a secure and professional way of entering the financial market. However, traders should also be aware of the dangers of trading CFDs as losses can exceed profits.
The Trading Online Guide, strategy to earn with Binary option and Forex Trading online.