The hard reality of forex trading industry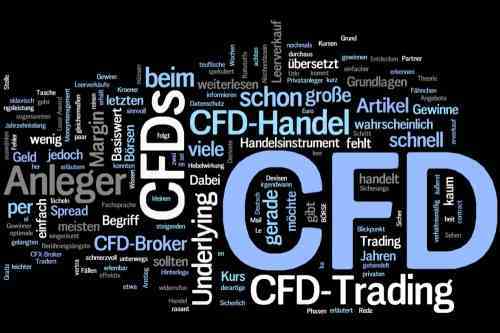 People are rushing to forex industry as if there are no tomorrows and many scammers are taking these chances. They are cheating people and many traders are losing their money before they can begin their career. This article will tell you the harsh reality of this world. It sounds attractive and fantastic when we say we are forex traders. We trade in this industry, we deal with billions of dollars and our market never sleeps. We can make money at any time and this makes us something special in the eyes of the other people. Trading and investing in this currency market is not as nice as you have thought. There are also many dark sides and you need to know them before you are thinking to become a trader in this currency industry. We only see the lamp when it is shining in the dark but we do not understand the darkness exists right beneath the lamp. The bright sides of this industry are always highlighted more and it keeps the dark sides of this industry out of the trader's knowledge. This article will tell you what you need to know about the reality of trading in the currency market.
Imagine you are a new student in an Engineering University. Do you think that you can understand all the technical terms very easily from the beginning? The simple answer should be NO. You have started learning from the scratch and gradually things will become easier for you. Similarly, in the Forex trading industry, you will have a tough time at the initial stage. But if you devote yourself and learn the basic details of the market everything will become easier for you.
Though trading is one of the toughest tasks in the world this doesn't mean that you will be always losing money. Those who have a strong foundation in the CFD trading industry can easily secure their financial freedom based on this currency trading profession.
Only a few are successful
It is our common conception that when there are many people, we think they will win money. This does not happen in this market as people lose more than their investment. You will hardly find nay traders who have made a profit in the last week. It is because this market is always changing and evolving. Every news that is being released in China, Asian countries and Canada and Australia affects the currency prices of this currency market. This makes this market unreliable and even the best strategy sometimes do not work. Professional traders also cannot make it through all the time. They are gutted by the industry and lost their money. If you think you will make this place your pocket money earing station, you are wrong. You are most likely to lose your money. Never expect to make a profit in the first six months. Think of your investment as sunken cost and you will learn the market better.
You need to spend huge time for making a profit
Many people, after watching the trends and the prices going up and down in their chart think this market is easy to trade. They need to place a trade and money will come to their account. There is no chance the trades will go wrong as the prices are always changing. It is wrong and you need to spend at least years to understand this market. Money does not come easy and there is no shortcut. Either you work hard or you go home. This is the reality in this industry.
Risks are higher than your reward
With the correct risks to reward ratios, you can make your risks thin but the risks will be still higher than your profit. You can lower the risks for your one trade but there are other trades that are still at risks. Traders are always trading with risks and this is not easy.
The Trading Online Guide, strategy to earn with Binary option and Forex Trading online.