Attracting and Retaining a New Generation of Employees in Your Business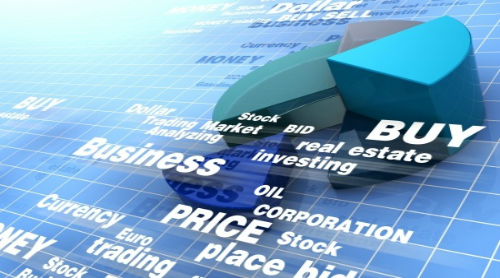 No matter how enticing and innovative your business ideas may be, developing and maintaining a pool of skilled, motivated, and long-term employees may not be as easy as you think. Research clearly indicates that Millennials, those born between 1980 and 1996, are job hoppers, with more than 21 percent of them leaving their job in the last year, which is three times higher than non-Millennials.
Additionally, more than 60 percent of Millennials report that they are open to a new job opportunity, even if they do not report overall dissatisfaction with their current employment situation. This means that businesses will need to invest as much time and effort on retention as they do in initial recruitment. Because current Millennial workers have been shown to be the least engaged workers, you may want to start by considering what they are looking for in a job.
Match Purpose and Values. Millennial workers are both self-aware and socially aware. They appear to be attracted to companies that have a purpose with which they can identify. Therefore, the greater the match between the vision and mission of the company and a potential employee's values and sense of what matters to him personally, the more likely it is that company will attract and maintain a relationship with that employee.

Important elements of this for the company includes valuing and embracing collaboration, cooperation, flexibility, and growth, as these have been shown to be the ideals that appeal to Millennial workers. Additionally, this generation of workers is socially active and socially activated. Specifically, they want to feel as if they contribute to a greater good. Companies that contribute to scholarship funds or set up give-back programs, as well as those that are environmentally responsible, are becoming more and more popular with Millennial workers.
Provide for a Work-Life Blending or Work-Home Balance. Current workers embrace flexible working hours and digital solutions to both straight time and overtime, and they desire to do their jobs when and where it makes sense. They lean toward jobs that allow them to organize their lives with a work-home balance in mind. In addition to supporting employees in finding solutions to the potential imbalances, companies should think about how to bring "life" into their working hours.

Companies that encourage a blending of work and life by supporting the social, healthful, and collegial development of their employees are especially attractive. Think about the ways in which work life can be infused with informal leisure activities, and you will be headed in the right direction. In addition to flexible working hours, examples include during- or after-hour running or walking clubs, football tournaments, Friday afternoon socials, and holiday events sponsored to include families.
Living the Brand. Designing a brand that potential employees want to work for means that the external brand and the internal brand are consistent. When job fair recruiters share positive stories to their potential employees, it is important that the experience of current employees reflects that. While a strong external brand is important, promotion of the brand and customer awareness of the brand is no longer taking place only through systematic marketing and advertising.

More recently, these things are occurring primarily during an employee's spare time and through engagement on social media. Attracting and maintaining talented and skillful employees requires companies apply a "living the brand" approach. Both consumers and employees will maintain consistent, loyal relationships with companies that deliver on their commitments and dedicate themselves to an accurate representation of their mission, vision, and values.
Provide Fast Career Paths with Substantial Managerial Feedback and Recognition. Millennials are used to constant changes, and unlike past workers, handle them with a greater degree of efficiency. Similarly, this generation has been raised to believe that they are in control of their future and their fate. If their work becomes too tedious or slow, they will opt to move on to greener pastures of new, more interesting, or more dynamic career opportunities.

They value their core professional skills and competencies, as well as their personal and professional development highly, and they desire to see movement forward in not only their careers but in their personal development. It is important, then, that employees are offered employment "tracks," rather than fixed or inflexible positions, so that they are able to explore new career paths and develop new skills within the same company. Likewise, many Millennials report that they desire to be treated as individuals, and recognize for professional expertise and success.

They do not wish to be seen simply as a cog in a larger business "machine." Finding a means for rewarding strong performances and providing varied opportunities for growth will help your company retain talented and skillful employees.
What are some things you look for in a job? What positive experiences have you had that you would share with a potential new employer? Share your ideas or suggestions here.
The Trading Online Guide, strategy to earn with Binary option and Forex Trading online.