How to Make Your Business Stand Apart from Competitors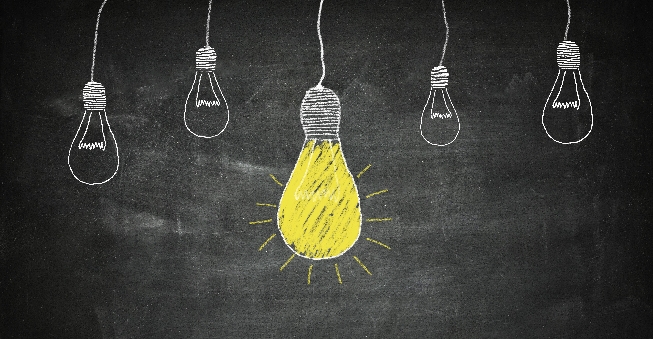 The effects of the digital age on business marketing is best viewed as a double-edged sword. On one side, companies have seen an exponential growth in the ways in which they can reach out to customers. On the other side, these developments exist for everyone else too, including competitors. The result has been an ongoing arms race among competing companies in an attempt to stand apart from one another, at a time when reaching out to consumers has theoretically never been easier.
With this in mind, we're going over the most popular digital marketing methods available to companies and offering suggestions for how to use them to stand out from the crowd:
Search Engine Marketing
Just about everyone on Earth with an internet connection is going to do at least one Google search at some point today. Achieving recognition at this phase is a highly sought after prize for any company wishing to connect to consumers. To do it, businesses often turn to a pay-per-click model, where digital marketing PPC experts work with Google and other search engines to promote a particular brand above the others. This requires careful consideration for the ad copy, as its relationship with popular search terms decides the rate of success. Fortunately, businesses are well aware of the effectiveness thanks to the concept of PPC itself, as they are paying per each time the link is clicked.
Content Marketing
Another way for businesses to stand out on Google is to utilize content marketing. This is what some may consider a "backdoor" method of reaching consumers, but in truth, it involves the elements of search which made Google so successful in the first place. To stand out in the world of content marketing, companies simply need to ensure the content presents them as an authority or example of authority in their industry. For example, the website for IDW commercial refrigeration includes an informative blog for anyone to consult if they care to know more about the industry. These "niche" blogs are especially powerful because they strike at a specific target market, typically the market of the business commissioning the content.
Mobile Marketing
Most of us know by now the power of mobile marketing, considering most readers are probably reading this article on their smartphone. Yet how to best utilize the power of mobile remains a somewhat elusive goal for many businesses. Other than the tactics of search engine and content marketing mentioned previously, albeit fined-tuned for mobile, what else can be done? The key to successful mobile marketing is harnessing the power without abusing it; Bluetooth beacons, for example, can give consumers the creeps if utilized in a glaring way. Be the brand which politely uses data and tracking rather than one which does so aggressively, and the benefits of mobile marketing will come through without the "big brother" brand being applied.
Email Marketing
Contrary to the popular notion of email marketing being comparable to canned meat of questionable origin, over three-fourths of consumers are actually pretty cool with being emailed about relevant offers and useful information. Ay, there's the rub: can companies maintain a habit of only emailing consumers with relevant and useful content? It sounds like a no-brainer, but missing the mark here easily gets business email addresses marked as "promotion" or worse. To recover from such a designation, companies have to find another way to reach the consumer with an encouraging incentive to check their inbox.
Social Media Marketing
There is simply no easier way to directly connect with clients, customers, and consumers in general than through social media. This highlights the pro/con dynamic of digital marketing we've been discussing better than other techniques, as social media users are utterly saturated in content. The stuff put out by companies, more times than not, takes a backseat to the posts relevant to their friends and family. With this in mind, companies are pressed to make their social media content equally personal if they wish to stand out. The social media presence of a business ought to exist almost as if it's a singular sentient being – a friend posting content just like everyone else.
It's safe to say the digital marketing age is rife with marketing opportunities, but this enlarged playing field means more players to compete against. To stand out to consumers, as many companies hope to do, it's imperative they optimize the online marketing methods available to them, rather than hope for the best.
The Trading Online Guide, strategy to earn with Binary option and Forex Trading online.