Christmas Debt Can Cripple Your Future Budget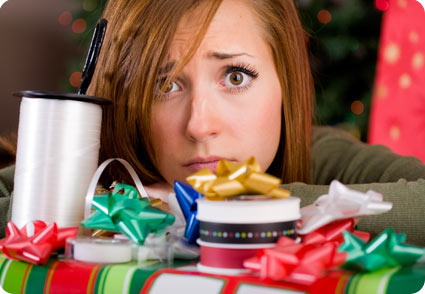 Everyone has spent too much money over the holidays – it's easy to get carried away when you're shopping for your loved ones. But if you've been getting by paying only the minimum payments on your credit cards, large holiday bills can make those minimum payments increase significantly, and that's where trouble hits. If you were already on a tight budget before, large amounts of Christmas debt can leave you struggling to stay afloat during the grey days of January and February.
Attitudes around debt are generational; while older generations valued saving, baby boomers embraced debt in a big way. Many Millennials have an attitude closer to their grandparents in The Silent Generation. Scarred by crippling student debt, Millennials are less likely to carry credit card debt and the generation most likely to set aside emergency savings, despite lower earnings than Boomers and Gen X. Debt can be a good thing – it can help you build your assets with property or buy a car. But credit card debt rarely builds your assets and the interest rates are so high, they can quickly eat into your budget.
There's no shame in carrying in debt; Licensed Insolvency Trustees in Ontario can see up to a 25% increase in people coming to them for help in the months after Christmas. It's easy to spend and harder to pay back, but with the help of a Licensed Insolvency Trustee in Ontario, you can find your way back out of debt.
Credit Counselling in Ontario
The first thing a Licensed Insolvency Trustee can do is provide you with credit counselling. When you take credit counselling from Ontario Licensed Insolvency Trustees David Sklar& Associates, you learn about debt management and budgeting. Planning ahead helps you realize whether or not your debt is manageable, especially if you anticipate a crisis like job loss or an illness that prevents you from working. Taking credit counselling when you need professional help to get out of debt can prevent a crisis before it happens, saving you from the process of a Consumer Proposal or bankruptcy.
Consumer Proposals Ontario
If it's too late to stop the crisis and you can can't pay back what you owe, a Consumer Proposal in Ontario may be the most effective tool to get you back out of debt. It's an agreement with your unsecured creditors (like the credit card companies) to pay back a fraction of your debt over an agreed-upon period of time. It will stop collection calls and garnishes on your wages, as well as put a halt to interest accumulation that's already out of control.
Filing for Bankruptcy in Ontario
Bankruptcy in Ontario should be your last resort, as a consumer proposal is a better way to protect your assets and your future credit rating. Bankruptcy means you may have to give up assets such as property in order to settle your debts, while a Consumer Proposal in Ontario keeps those assets safe.
Losing control of your debt can be a frightening experience and jeopardize your financial future. Licensed Insolvency Trustees in Ontario can help you get back on track to solvency.
The Trading Online Guide, strategy to earn with Binary option and Forex Trading online.