Financially Successful Manufacturing Options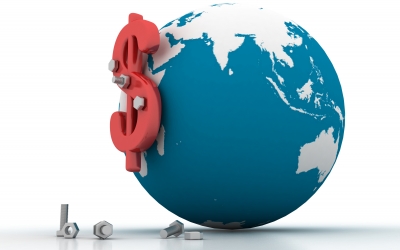 Over the years, the manufacturing industry has gone through dramatic transformations, which has made finding the right manufacturer crucial for the growth of a business. With the world becoming a global village, consumers have become accustomed to consuming products from all over the world. As such, businesses have to provide their customers with products that meet global standards. This has made the firms dependent on global production facilities to fulfill the needs of customers. Finding the right manufacturer means offering high-quality goods at affordable prices based on your business needs.
Deciding where to manufacture
When a business settles on offshoring, there are a lot of considerations to make such as the cost of goods produced, the experience of the manufacturer, cultural differences, manageability, and the language barriers. These pros and cons of offshoring are crucial factors in ensuring that the right product is made and at the right price.
Offshore manufacturing mostly entails large-scale production. With the quantity large, it is possible to offer lower prices. On the other hand, onshore manufacturing may also deal with small-scale production. Although offshore production may seem cheaper than onshore production, you have to put into consideration the related costs. Offshore production works better for large volumes of products. Moreover, you are required to pay for the whole shipment before receiving the goods, and if you receive faulty products, the repair costs will be on you.
When choosing a manufacturer, you have to consider the price being charged. Finding affordable manufacturers is necessary but business owners have to understand that cheap could also mean the products are of a lesser quality. You have to settle for a manufacturer that delivers excellent quality at a suitable cost.
Reliability is key when looking for a manufacturer. A reliable manufacturer delivers products as specified and at the stipulated time. Experience is also one of the major considerations when a business wants to outsource production. Considering a manufacturer's experience is particularly essential when you are signing a long-term contract. The stability of the manufacturer determines how efficiently they will deliver the goods.
The location of the manufacturer also matters when a business wants to outsource the production process. A manufacturer based far away leads to businesses incurring extra freight costs and longer delivery periods. It would be wise for businesses to check on the freight policies of distant manufacturers because it could help reduce some of the expenses.
The differences between buying services in America and China
America and China are recognized as the top two economies in the world. Each of these economies represents a unique market and different consumer behavior. Because of the cultural differences between America and China, business practices in both countries vary. As such, it is important to understand these differences so that you can adapt your style easily.
In America, the majority of the products have an affordable range. For this reason, customers choose products based on their quality rather than purchasing a product because of its brand name or reputation. On the other hand, Chinese consumers are focused on buying a particular brand to display social status.
In China, there is a lot of mistrust between buyers and manufacturers, especially after its recent problems in product quality. Some of the Chinese made products are regarded to be substandard, and in order for a Chinese consumer to purchase a product, he/she must have an assurance of the product. For most Chinese consumers, a renowned brand, a highly endorsed product, and the cost of a product represent quality. Contrariwise, the American market is defined by quality products. The American consumer is more trustworthy and he/she doesn't have to seek assurance about a product's quality. The consumer behavior in an American market is mostly influenced by product innovation.
The delivery and lead-time of onshore production cannot be compared to that occurring offshore. In onshore production, you can have your product in under a month and be sure that it will meet most of your expectations. In offshore production, however, the delivery could take longer. Also, if you have a local manufacturer you can easily access them at your own convenience. Outsourcing from China means that communication may be a little hectic and you may be forced to travel long distances.
Striking a balance between the benefits of close to home manufacturing and that which is done abroad may be key to financially successful manufacturing in the present and foreseeable future. For companies in the US, this might mean turning to Mexico. For European businesses, it could be a leading African state. In short, it's possible to get the best of both worlds if businesses are willing to do what it takes to get there.
The Trading Online Guide, strategy to earn with Binary option and Forex Trading online.