How Much Money Should You Save For Your Personal Life Events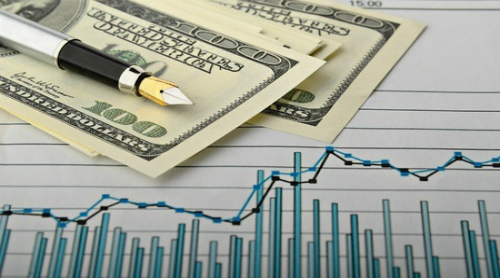 The wealth gap exerts a notorious amount of economic presence on the United States stemming from the imbalance it creates. Statistics like "70 percent of Americans have $1000 or less in their savings accounts" highlight the sobering reality of this disparity and the intersection between wealth and personal aspirations.
One line from the popular song "Congratulations" describing rapper Post Malone's rise to fame goes: "Worked so hard, forgot how to vacation." Forgetting how to celebrate after working towards a goal for so long is a curious feeling and an ironic situation. You've been on autopilot as you trudge through your daily work until you leave that figurative bog of assignments, tasks, and expectations and reach a clearing only to tragically discover that you don't really feel comfortable anymore without that constant pressure.
The question of how much money you should save for your personal life events begins with a consideration of the significance you give to personal life events and the type of recreation you enjoy personally. Your aspirations also make a difference in how you might define a personal life event. As an example, some people have lavish tastes while others are just perfectly fine staying with the status quo for the entirety of their lives.
What images and feelings do the words "personal life event" invoke for you? Things like marriage, buying a car or house, getting a pet, getting into a new relationship, retirement, parties, and so forth probably fall somewhere along the list of memorable events any average person could cherry pick. Let's take a closer look at how you might align your personal goals with your finances so that you can appropriately save for the personal life events that matter to you.
What It Means To Live Within Your Means
Something significant to realize is that the scope of our personal life events is restricted to some degree by the financial freedom that is afforded to us by our jobs. For example, you can't live out the life of Bill Gates or Larry Ellison with a middle-class salary. While this point seems obvious, the more insightful conclusion that follows is that what kind of life events we ultimately end up experiencing depend heavily on our financial backgrounds.
The Art of Prioritizing According to Financial Restraints
So the first thing that we should be doing is reconciling our wants and our ability to pay. The easiest way to do this is to start by making a list of things that you want to do. Let your imagination run wild! Jot down everything you want to do – your bucket list – onto a piece of paper or type it into a word document and print it out – make sure you do research on how much each of these things will cost and put it next to the activity.
Keep in mind that there are ways to be thrifty when it comes to planning fun life events – however minor they may be – as well. Next, mark that how much you think you might enjoy doing that activity on a scale of one to five. Once you have that list put it somewhere that you'll remember, we're going to come back to very soon.
Making a Budget
The next thing you'll want to do immediately is make a budget for yourself. Using popular platforms such as Mint or You Need A Budget can really help you organize, orient, and discipline yourself when it comes to spending. This is because these budgeting programs have the ability to show you detailed and concise breakdowns of where your money is going so that you're able to pinpoint what's burning a hole in your wallet fast whether it be debts, going out too often, spending too much on gifts, and so on.
While one of the purposes of budgets is so that you're able to control your spending on unnecessary, impulsive purchases of products which won't have long term lasting value, another major reason to budget is in order to allow yourself to build up a sizable savings account. You should make an account that functions as an emergency fund with the goal of having enough money in that account to tide you over for 3 to 6 months.
According to credit repair service Lexington Law, Figuring the determinants of your credits score and paying close attention to when your credit reports update is also incredibly important since credit can come in handy when you're making purchases and your emergency fund is exhausted.
Putting it All Together
So now you have a budget – it's time to bring out that list of things you want to do again. The important thing you did when making that list of things you wanted to do is that you also estimated the amount you would enjoy that thing and the amount of money that personal life event would cost. The rest is simple. You need to just weigh the financial leeway you have according to your budget with how much value you give to the things on your personal life event bucket list – be it marriage, a car, college education for your kids, or just vacations and recreation in general -and you'll know how much money you should be saving.
The Trading Online Guide, strategy to earn with Binary option and Forex Trading online.