Food for Thought: Metal Detectors In The Food Industry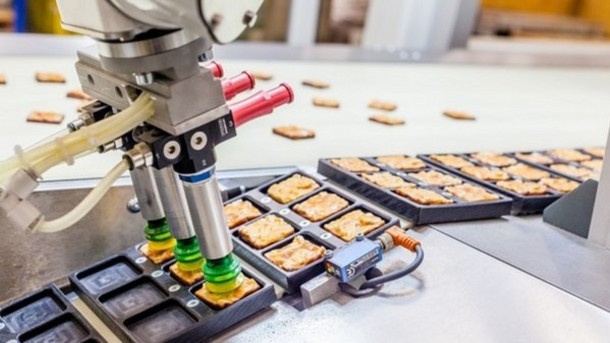 The food production industry is constantly seeking innovative solutions for food inspection and quality control. This is because the industry is constantly scrutinized to ensure high production standards are met. It is not uncommon to read or hear about product recalls from major leading brands due to lack of proper inspection, quality control or processing and packaging.  Some of these may result in expensive lawsuits or penalty, brand image resuscitation or lost customer loyalty. A tarnished brand image is the food manufacturer's worst nightmare.
In order to prevent these unforeseen disasters, the most reasonable step a food manufacturing company can take is invest in high-tech food metal inspection devices that detect anomalies at every stage of production — and guarantee a quality product.
What Do Metal Detectors Actually Do?
In the processed food manufacturing industry, metal is a common contaminant material. This contaminant could be ferrous or non-ferrous metal particle or stainless steel.  It could be present in raw materials, it could enter the product from the heavy machinery and equipment used for production (especially if it is worn out), r it could enter from the packaging material; all of which compromise the integrity of the finished product.
Contaminants may also affect machinery and manufacturing equipment that may result in cost for repairs and production downtimes. Inspection at critical control points may actively decrease such unpleasant situations from happening in the first place.
A metal detector comes to the rescue at production and packaging stage to ensure that the final product that reaches the market is free of any metal invasion. It plays an instrumental role in ensuring the food is suitable for consumption and use.
Types Of Food Grade Metal Detectors
There are four major types of metal detectors for food industry.
Conveyor system detectors – This is the most commonly-used metal detector. It can be installed easily into the production line, comes in different sizes and belt configurations. Some reject devices in this system include air blast and a retractable belt.
Pipeline system – These system configurations are used for any pumped products such as soups, jams, dairy, ketchups and sauces. When these products go through the scanner, the contaminants are automatically sent through the rejection valve.
Free Fall or Gravity systems – These systems work best for free flowing dry products such as powders, granules and coffee beans.
Bulk product detectors – These high-performance detectors scan 50 to 100 lbs of goods at a time. Despite its size, they can still be easily installed on any conveyor system.
How Metal Detectors Work?
Although there are several detection methods, the food processing industry mostly uses the transmitter-receiver method. The detector is equipped with a transmitter coil with a strong electromagnetic field. When a metal particle rubs against this field, it activates the receiver coils and triggers an alarm. The built-in reject function automatically separates the compromised product from the production line.
Which Metal Detector Is Right For You?
Choosing the right metal detector depends upon several factors.
Particle type and size – Depending on the detection standard of the final product, you can choose a detector that works for pulling out metal particles larger than 1.5mm or 2mm.
Sensitivity performance – Most metal detectors have a sensitivity performance range from moderate to high. Depending on the product, this would be a crucial consideration.
Magnetic Permeability and Electric conductivity –Ferrous metals are both magnetic and conductive and therefore can be easily detected. On the other hand, non-ferrous metal contaminants are not magnetic but are good conductors. Stainless steel contaminants are non-magnetic and poor conductors of electricity. Hence, they are more difficult to detect. If the product is wet or contains high salt content, detectability becomes poor. Foods high in electrical conductivity will generate an alarm even if there is no metal present. Make sure you choose one that minimizes these product effects.
Free-falling or packaged – This may not be the most significant factor but it is well worth considering. Even the type of metals, size and shape may be considered before choosing the right metal detector.
Customers expect that any food they consume is free of any contaminant – metal or otherwise. The food production industry is regulated by high standards of quality and it is the manufacturer's responsibility to ensure that their products live up to these benchmarks. Gone are the days when only one manufacturer produced a single product.
Without a single monopoly, competition is high  and consumers have a lot more say in product selection and consumption patterns than ever before. So as a manufacturer: cover all your bases. As every agile business knows, "it takes years to build a good reputation and just one mistake to shatter it." Don't let your company fall victim to a tarnished reputation; especially when the ways to manage the risk is easier than ever before. The technology is ready; no matter your product, production values or resources.
The Trading Online Guide, strategy to earn with Binary option and Forex Trading online.