What to Look For In a Forex Trading Broker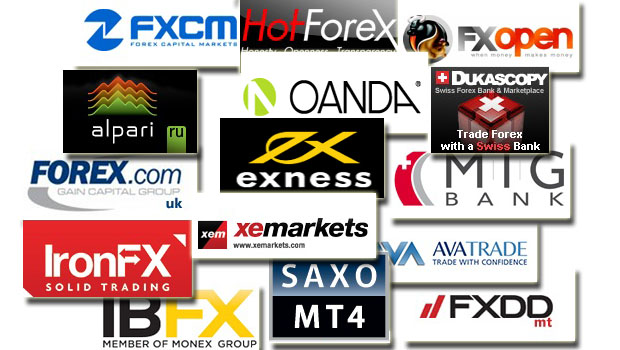 Effective investment is all about finding opportunities to make money when other investors are losing money. Because domestic markets are interconnected and rise or fall together, many investors look for chances to go offshore with their money, on the belief that if their home country isn't doing well, some other country probably is. It's a logical and often sound strategy, but it takes good guidance from a broker.
Of course, it is critically important to have a quality broker in your corner for any type of investments. But when your transactions take place on the international market, there are several specific qualities needed in your broker to achieve an adequate level of performance for you. Before you make the leap and sign on with someone, keep these specific qualities in mind.
Security Strategies
When most people think about security of investments, they are looking more at the strategies they are using and the process of keeping other investors from following their hot tip or sage hunch. However, the incredibly complex network of data systems that make it possible to move money instantly across thousands of miles can also divert that money into places it isn't supposed to go.
Brokerage firms have varying levels of attentiveness to network security protocols. Some treat cyber security as an afterthought, dedicating only minimal effort to staying current. Others realize the near-endless opportunities for exploitation that unsecured (or undersecured) systems present to thieves, and they take the necessary steps to keep clients like you thoroughly protected from invasion.
Information Sources
Domestic brokers have a list of reliable data sources that they use for transaction decisions. Those news suppliers are well known within the country, and any issues with their reliability or accuracy are easily found. But the framework shifts drastically when forex transactions are involved.
It is true that many of the same reliable sources carry accurate data about international markets, but the root sources of knowledge about businesses and extraction processes (mining results, agricultural prospects, and so forth) are not sufficiently covered by international media. As a result, the critical information coming directly from the sources of commodities can be delayed, costing you the opportunity to maximize your earnings.
Market Reputation
Financial markets of all kinds are a well-connected group. Traders and brokers know one another and the firms where they work. They communicate with their clients and share information about the successes and failures of various individuals, lauding their innovative ideas and scoffing at their misfires.
For you as an investor, you realize that a good starting point in seeking a broker is to communicate with other investors. If you have friends in the market and their own professional advisors are unable or unwilling to take on additional clients, at least see if you can get a recommendation for someone who would have the capacity to work with you.
Affordability and Value
This conversation is also a good time to discuss the fees and other expenses charged by various brokers. You need to do considerable research in this area, because the potential is there for a wide range of fees. Bear in mind that there are a lot of fees you'll have to pay regardless of your gains or losses in the market, so the size of these fees relates directly to the durability of your initial investment.
If you have a variety of different figures from brokers you've already sought out, an outside party could be of great help to you in determining whether the high ones deserve their larger percentages–and whether the cheaper ones are charging in proportion to value.
International Knowledge
The level of complexity in international markets can be very intimidating. In addition to all the layers of knowledge needed to be successful in domestic markets, there is information on exchange rates, international trade rules, international and foreign law, and much more that your broker must be able to incorporate into his or her advice.
A broker who sees nothing complicated about making the leap from domestic to international investment is a broker you won't want to work with. The established, thoughtful broker who knows the hazards of the world arena is a much better choice.
Moving from a domestic-only portfolio to one with forex components can be a very good move. It's rare that the entire world economy is bad, so a global view can help you extract profits wherever on the planet they're being made. Following good advice is critical, though, and that's impossible without a good broker.
The Trading Online Guide, strategy to earn with Binary option and Forex Trading online.