Cathedral Investment Banking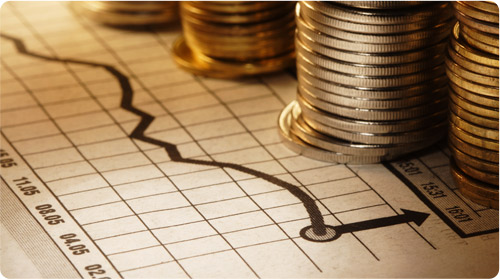 What is Investment Banking?
Investment Banking is the process of assisting individuals, corporations, and governments in raising financial capital by underwriting or acting as the client's agent in the issuance (the official act of making something available or of giving something to people to be used) of securities (or both). An investment bank may also assist companies involved in mergers and acquisitions and provide ancillary services such as market making, trading of derivatives and equity securities, and FICC services (fixed income instruments, currencies, and commodities). Unlike commercial banks and retail banks most investment banks usually do not take deposits. The two main lines of business in investment banking are called the sell side and the buy side.
The "sell side" involves trading securities for cash or for other securities (e.g. facilitating transactions, market-making), or the promotion of securities (e.g. underwriting, research, etc.).
The "buy side" involves the provision of advice to institutions concerned with buying investment services. Private equity funds, mutual funds, life insurance companies, unit trusts, and hedge funds are the most common types of buy side entities.
An investment bank can also be split into private and public functions with an information barrier which separates the two to prevent information from crossing. The private areas of the bank deal with private insider information that may not be publicly disclosed, while the public areas such as stock analysis deal with public information. An advisor who provides investment banking services could be or not regulated depending on the jurisdiction, the biggest investment banks works with several other parties in what is usually know a club deals.
What you need to know about Cathedral Investment Banking:
Cathedral investment banking is a financial specimen that can help you fund projects greater than $50,000,000.00 USD in your region through a direct investment process by mutual funds and other specialized tools. Cathedral Investment Banking high volume financing services (Non Retail Financial Services) are one of a kind in international offshore banking. An offshore bank, however, is a bank located outside the country of residence of its depositors, with most of its account holders being non-residents of the jurisdiction. In addition, the assessment process for credit rating usually requires of a consultative process to properly organize the documentation, financial statements, and other fundamental aspects, so that risk ratings assessment results in appropriate levels while avoiding setbacks in the availability of funds. The entire process takes several months from the time the project application is sent till the resources are deposited in your Cathedral account for your use.
On the contrary, In some cases, customers can access risk capital through private placement of shares in order to strengthen their assets and gain reputable financial partners; knowledgeable of key aspects to help in their business development. Moreover, some customers can opt for international debt or equity instruments through the placement of convertible preferred stock. In order to be considered for evaluation, the projects to be financed must have a capitalization requirement greater than $50,000,000.00 USD. Cathedral Investment Banking services are geared toward efficiently implementing financial resources in production and service projects around the world. This is accomplished through various entities and regional monitoring centers; each subject to specific regulations within their jurisdiction, providing geographic flexibility for customers of the Investment Banking unit.
This flexibility enables Cathedral Investment Bank to provide comprehensive financial processes, including: global financial evaluation, corrective consulting services, and capital injection for high-volume financing projects, regardless of geographic location. Cathedral Investment Bank's finance specialists are the best in their field and offer personalized treatment, as well as the highest quality of evaluating service. Our service quality backed up by the professionalism and knowledge of our experts, who will provide personal advice to achieve your funding application project. They also offer personalized services through our evaluation system, "customer by costumer", which allows us to implement flow and liquidity requirements, specific to your needs. Cathedral Investment Bank has a very strict Anti-Money Laundering process managed by an independent internal organ and by a third party external consultant that evaluates and analyzes all prospective operations within the institution. There are two broadly recognized functions of investment banks: capital market intermediation and trading. These are distinct and separate from the functions typically associated with commercial banks, which accept deposits and make loans. Investment banks are critical agents of capital formation and price setting. They also help to coordinate present and future consumption.
Cathedral Investment Bank's Investment Banking Unit, processes high volume financial service for the following applications:
Production project

Service projects

Acquisitions

Mergers

Sales

Local funding

International financing

Funding cycles and Processing
Through business partnerships, Cathedral Investment Bank has achieved the integration of global investment funds to provide a range of financial options to high-volume financing customers. Cathedral Investment Bank currently has more than 150 private and public mutual funds on-shore and offshore. This adds up to a capitalization higher than $250,000,000,000.00 USD in availability for private capital, debt or mezzanine; which make them one of the largest liquidity providers in the world. Cathedral Investment Bank has physical and commercial presence in different jurisdictions. Its ability to deliver services in your area may be restricted depending on its local licensing cathedral may be locally registered as an Offshore Bank, Fiduciary Service Provider, Financial Intermediary, Foreign Financial Services Company or equivalent, Fund or capital Administrator, Investment Advisor, Limited Partnership, Registered Trade Mark, Service Provider, financial consultant, Insurance Broker or any related figure. Cathedral Investment Bank's international specialist team is among the best in the world analyzing different financial markets. This team evaluates all aspects of the different instruments that are operated.
Market Trends, regional economic behavior of the instruments in operation, and possible changes the market could experience, in short, medium, and long terms are evaluated 24/7 during open market. Results of such analyses help manage modifications of small elements in the portfolio such as: investment funds or other instruments utilized to conduct purchase-sale transactions of securities or instruments the client has invested on. The market changes are constantly based on sociopolitical, micro and macro-economic factors affecting the local economies. As a result, fixed or variable income funds or equities managed by Cathedral Investment Bank have, perhaps, one of the most stable ratings in the international market. Cathedral Investment Bank has a diversified and solid financial platform which allows us to provide each client with an endless range of custom made products. They include:
Wealth Planning Program Management

Management of Wealth Planning Programs

Financial and Investment Consulting Services

Consulting for U.S. Dollars Investments

Consulting for Local Currency Investments

Financial Planning Service

Consulting for Latin American Investments
Due to how Cathedral Investment Bank manages your assets, it does not provide financial loan services directly to customers or corporations.
The Role of the Investment Banker
The investment banker acts in a capital markets advisory capacity to corporations and governments, rather than dealing directly with individual investors. Investment bankers help their clients raise money in the capital markets, provide various financial advisory services, and assist with mergers and acquisition activity. Thus, when the capital markets are doing well, investment bankers tend to do well since they can generate more revenues from all the activities that they undertake. There are a number of roles that could be of interest including trader, analyst, and investment banker. Many want to be investment bankers, drawn by the high-profile and handsome salaries these jobs offer. So what do investment bankers do? Essentially, they are corporate financial advisors.
The Role of the Investment Banker
The investment banker acts in a capital markets advisory capacity to corporations and governments, rather than dealing directly with individual investors. Investment bankers help their clients raise money in the capital markets, provide various financial advisory services, and assist with mergers and acquisition activity. Thus, when the capital markets are doing well, investment bankers tend to do well since they can generate more revenues from all the activities that they undertake.
If a large company wants to build a factory and is looking to issue bond financing to finance its expansion, it may seek the help of an investment banker. Similarly, if a government wants to finance the building of an airport, highway, or other large municipal project, it may work with an investment banker to issue bonds to raise capital. In such a case, the investment banker would plan the bond issuance; price the bond issuance so that there is enough demand for the bonds.
The investment banker also plays a role when it comes to arranging equity financing (the method of raising capital by selling company stock to investors. In return for the investment, the shareholders receive ownership interests in the company). If a company decides that it needs more money to grow and decides to raise the funds by going in for an initial public offering (IPO). An investment banker would put together a prospectus explaining the terms of the offering and the risks it carries, manage the issuance process with a government commission to regulate the securities markets and protect investors and help price the offering. The shares should be priced just right. If they are priced too high, the public may not be interested in buying them. If they are priced too low, the investment banker may be leaving some money on the table that it could have generated for its client.
Underwriting Deals
In the course of arranging capital markets financing for its clients, investment bankers also typically undertake the underwriting of the deals. This means that they manage the risk inherent in the process by buying the securities from the issuers and selling them to the public or institutional buyers. Investment bankers buy the securities at one price and then add on a markup in the sale price and thereby generate a profit that compensates for the risk they take on. This spread is the underwriting spread. Typically, a lead investment banker works with a group of investment bankers, called a syndicate, to underwrite an issue so that the risk is spread out among them. Sometimes, the underwriter merely acts as a go-between in marketing the deals and puts in a best effort to market the securities, but does not take on the underwriting risk. In this case, the investment bankers have the option to sell securities and get paid, on a commission basis, for the actual amount of securities they sell.
Private Placements
Instead of taking on the cost of a public offering, sometimes investment bankers help their clients raise capital through private placements. For instance, they could place an offering of bonds with an institutional investor such as an insurance company or a retirement fund. This is usually a faster way to raise money since there is no need to register this sort of offering. The government considers institutional investors to be more sophisticated than individual investors so there are fewer regulations for private placements.
Mergers and Acquisitions
Mergers and acquisitions (M&A) is a general term that refers to the consolidation of companies or assets. A merger means a combination of two companies to form a new company, while an acquisition is the purchase of one company by another in which no new company is formed.
Another area where investment bankers play a role is when a company is looking to buy another company. That's one way for businesses to grow, beyond growth generated organically from sales. If a company decides that it wants to acquire another company, an investment banker offers advice on how to go about the acquisition, including the pricing of the offer. This involves valuing the targeted company and coming up with a price that represents its value. On the other side of the deal, companies putting themselves up for sale also need investment bankers to evaluate asking price and offers.
Conflict of Interest
Even as investment bankers help grease the wheels of the capital markets, they have attracted criticism. For one, the legitimacy of Wall Street's (Wall Street is a street in lower Manhattan that is the original home of the New York Stock Exchange. The street is the historic headquarters of the largest U.S. brokerages and investment banks) research has come into question since investment bankers have been said to pressure analysts to favourably rate securities so that they could please their clients to generate investment banking business. The government commission has put in legislation to address such conflicts of interest between a firm's investment banking business and its securities research activities. Another conflict of interest can occur when investment bankers, who have access to confidential information from clients related to their business and prospects, can pass information to their firm's traders. Traders can use this insider information to an unfair advantage when dealing with investors who don't have the same information.
In conclusion, investment bankers play a role in helping their clients raise capital to finance various activities and grow their businesses. They are financial advisory intermediaries who help price capital and allocate it to various uses. While this activity helps smooth the wheels of capitalism, the role of investment bankers has come under scrutiny as there is some criticism that they are paid too much in relation to the service they provide.
The Trading Online Guide, strategy to earn with Binary option and Forex Trading online.