Slow Down Your Life and Save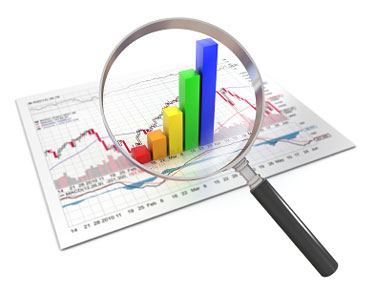 When it comes to getting financially stable, many people have just one strategy: Make More Money! Now there's nothing wrong with that. But a high powered career and the associated lifestyle has many problems that high powered cars do.
They often get poor mileage. There is a strong negative association between the size of someone's truck and the gas mileage of the engine therein. Sure there are exceptions. But generally, impressive possessions and lifestyles cost more in terms of upkeep and inefficiency. If you have a lifestyle like that, and you're looking for ways to keep more of your money in savings, opportunities, and investments, you've got to find a way to make your lifestyle system more efficient.
This can be a difficult change for people accustomed to an expensive lifestyle, or for those in the throes of bad credit. Both of these lifestyles are demanding, just in different ways. On the one hand, you've got a taste for possessions, experiences, food, and drink that are of a high (and expensive) quality. On the other hand, you've probably got finances which aren't working for you, and a lot of debt to boot. The only way to get out of either of these situations is to commit to a new way of financial life.
This requires you to take some time to slow down and pay attention to the details of your financial life. This means taking some time to step away from your normal routines: the way you eat, recreate, and spend. Here are a few examples. You probably have a bunch of bills that you pay each month. Maybe you've even automated those payments so that you don't have to worry about them anymore. That may save you time, but the billing companies know that you might do this, and they might raise your rates hoping you won't notice. Take car insurance for instance. Often insurers will raise rates and will notify you via snail-mail in a 20-page document buried between legalese. It's important not only to stay on top of your regular payments, but also to look for ways you can proactively work to reduce your premium. belairdirect is an example of a car insurance provider who offers usage-based discounts, where drivers who practice safe habits can reduce their premiums by installing ODB2 readers in their cars.
Many people don't have a career path ahead of them to increase their income by 20% or more. Most people would need this much extra cash on hand to make a huge difference in their lifestyle and saving/investment strategy. If you realize that you've hit a sort of career glass ceiling (and this is an important realization), then it's time to start trying to live beneath your means. This is the only way to make money last.
They call us consumers for a reason. The average consumer lifestyle is awash with waste. If you're able to cut your monthly spending by 25% (and most people with means can do this, and more), then you'll put yourself in a better financial situation in a matter of months. If you simply implement the utility saving strategies illustrated above, you'll be able to save at least a hundred dollars a month, if not much more. If you would simply take that $2000 and use it to max out a Roth IRA, and maintain this every year, you'd likely be a millionaire at the time of retirement, through that method alone.
There are so many ways to save and put extra money in your pockets. But it takes slowing down and looking at the resources you have: your intelligence, your work ethic, your education, your assets, your career experience, your savings opportunities, your ability to learn new skills. There are many ways to save money: meal planning, side hustles, new utility companies. You've just got to go find them. In the end, you'll be able to make a lot more efficiency about the money you work so hard for. If you're still struggling, consider getting a prepaid debit card.
The Trading Online Guide, strategy to earn with Binary option and Forex Trading online.