Binary options trading made easy with TorOption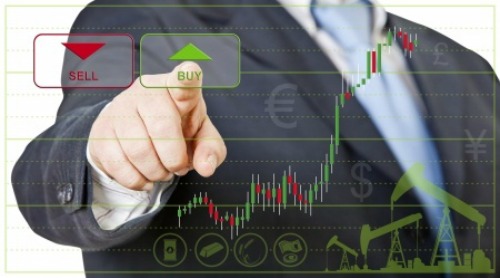 Binary options trading is a kind of financial market that has been getting a lot of attention recently. The binary options market combines the possibility to make real profits for individuals with ease of use and accessibility. The basic concept is a simple bet on whether the price of a given asset will rise or fall in a specified time period. This post will describe binary options in detail, including the process of selecting a broker. 
Binary Options Basics
Any kind of asset is eligible for trade in the binary options framework. The biggest assets in binary options are stocks, currencies, and commodities. The simplest kind of binary option bet contains four elements: a wager, a time frame, a direction, and an asset. There are many different possible time frames, from seconds to months. If the asset moves in the direction that the trader bet by the end of the time period, they profit. There are many different strategies for predicting the future movements of an asset, but the goal is the same: to profit by making correct predictions. Binary options simplify the process by reducing the prediction to a simple up or down decision. Binary option bets are also highly leveraged most of the time, especially in foreign exchange markets. That means a small wager can yield large profits, but also large losses if the prediction was wrong. 


In-Depth Analysis
Binary options trading takes place through a broker. Private individuals look up a broker to actually carry out their trades- the trader just submits orders for the broker to process. Each binary options broker also has their own platform and interface and offers different options. For example, there are more advanced bets that involve copying existing positions and more complex bets. A "range" bet involves a bet that, instead of just being up or down, the asset's price will be in a specific range at the expiration of the option. A "touch" bet is a bet that the asset's price will touch the predetermined strike price before the option expires. Many brokers now offer touch and range bets in addition to the basic high/low to give traders more options.
These advanced choices complicate binary trading, but are helpful in that they are useful for creating hedges. Because binary options are zero sum, the ability to make safer positions by adding in touch bets is particularly useful. Binary options create an accessible way to get into financial trading, especially for those who do not know about the more advanced derivatives and trades. The advanced options give the binary markets more complexity and make them an even better transitional character.
Binary Options Brokers
Selecting a broker is one of the most important steps in trading binary options. This is because the brokers vary widely in what they offer, the quality of their interface, their fee structure, and the perks in their platform. Starting with the last point, a good broker will have a knowledge base with tips and strategies for doing well in the market. This should include tutorials, videos, articles, blog posts, definitions of common terms, and other resources to help new traders learn the ropes. Other tools, like the ability to copy positions and view graphs and charts for any asset. In addition, the broker's fee structure should not be too exorbitant. If the fees are too high, then it will be impossible to make any kind of long-term profits, because the fees will exceed the gains on successful trades over time. The interface also makes a large difference. A poor interface makes information hard to get and trades hard to execute. Finally, a good broker will have a presence in many different asset markets. If they only offer stocks, for example, and a limited selection of stocks at that, it is difficult to execute a varied strategy that hedges bets properly. TorOption is one of the best options brokers because they have low fees and an almost ideal selection of offerings. 
The bottom line is that binary options trading is an interesting and exciting market, but it does take some study and research to find good brokers. The key is in trying out different brokers to find one that has the best combination of features and then implementing a good strategy. Although binary options are a simplified form of trading, they can be just as lucrative as any other financial market, so don't think of them as anything less than real trading. Binary trading is a good way to hone basic trading instincts and market knowledge for any future use. There are no guaranteed profits in any financial trading, including binary options trading, and binary options carry the risk of loss. Consult a qualified financial adviser before entering a financial transaction.
The Trading Online Guide, strategy to earn with Binary option and Forex Trading online.