Plus500 Review: More than 1 Million of Satisfied Clients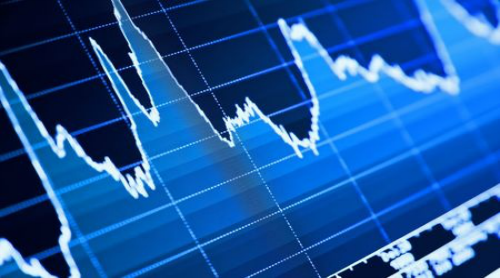 General Overview of Plus500
Plus500 Review: Plus500 is a CFD service, and a UK based broker that is authorized and regulated by the Financial Conduct Authority (FCA) and by the ASIC in Australia. Plus500 is authorized to offer trading in Contracts for Difference (CFD), Indices, Commodities, Stocks and Exchange Traded Fund (ETF). The Company was founded in 2008, enabling clients to trade on movements in the price of shares, indices, commodities and forex, without having to buy or sell the underlying instrument.
Plus500 has grown exponentially since its founding, in fact after only Three Years Plus500 was serving over a million clients worldwide and were made more than 2 Million each month on its Trading Platform. Moreover, Plus500 expands its international portfolio by offering over a 1000 different stocks from a wide range of global markets (That today are 2000 different assets, and still counting): Today at Plus500 they have one of the largest Portfolio that they offer to their clients.
Furthermore, in the 2012, Plus500 became the world's #1 CFD trading company and went public in the London Stock Exchange under the ticker 'PLUS' in the 2013. Another astonishing result was set this year: on February 26 Plus500 market valuation in the London stock exchange reaches $1,000,000,000 USD. The Key of this success is based on different factors, from their reliability as Broker, their Low Spreads (Starting from 2 pips) and the facility to use their Trading Platform, that is still one of the Best Platform that you can find worldwide.
Plus500 Trading Platform
Plus500.com offers one of the best and easy to use Trading Platform and technical analysis software for their clients. The trading platform allows the traders to trade in multiple markets from the same screen and provides real time quotes for all of its products. Through the Trading Platform that Plus500 offers, it is possible to Trade more than 2000 of different Asset: from Forex to commodities, from stocks of 20 different Countries to indexes, from ETFs to CFDs; if you are going to trade with Plus500, of one thing you can be 100% sure: you will always find an asset to Trade with this "endless" choice of assets.
All your Trading Activity (No matter of what asset) will be done through their Trading Platform, that is of the most well-build Platform for Trading and most loved by their clients, especially for its easy to use (The fact that Plus500 in 2012 was awarded as world's #1 CFD trading company, is the proof). However, The Plus500.com trading platform comes in three different versions:
Downloadable version, which can be copied to your laptop or desktop.

Web-based version, which allows the trade

r to access the platform from any other computer.

Mobile version for use with cell phones, smart phones (For Apple Devices and Android Devices too) and other mobile devices (Such as Tablets and so forth).
The Trading Platform works with no problem in all the different versions that are available: it is your choice, to pick the one that best suits your needs. Despite the fact that MetaTrader 4 is the leading trading software for Forex, Plus500 is still able to capture a sizeable market due to the fact that they focus on 'no frills' trading. Many traders prefer to trade without the headache of suffering from informational overload. The trading platform just provides the essential information needed for a trade in one screen. Traders do not have to switch from one window to another searching for important information. We suggest you to use also another platform just for Technical Analysis, so that by the use of two different platforms at the same time you will be able to focus on different Markets: for example you can use another Platform for the Technical Analysis and the Plus500 Platform to place your orders in an easy and faster way.
Plus 500 Account, Deposit and Withdrawals
One of the best service that Plus500 offers to their clients is related to the Demo Account: in fact it is possible to use a Demo Account for an unlimited time (Yes, you have read correctly: unlimited) to test all your strategy and to gain experience in a "safer" way than using your real money. The fact that Plus500 offers an amazing feature as this, is unbelievable: no one else offers a Demo account for an unlimited time (Another reason why clients of Plus500 are more than 1 million worldwide and keep growing every day that passes).
Whereas, if you want to trade CFDs with your money, you have to open a normal account with one of the lowest minimum deposit that is out there: 100 EUR (Or £100 depending on the currency of your account) are requested as your first deposit to sign up and start your Trading Activity with Plus500 (You will also have, of course, the Demo Account for an unlimited time associated to your Account). Funding an account or doing a withdrawal at Plus500.com can be accomplished through:
Visa or MasterCard credit card
Paypal
Skrill

Wire transfer
Remember that due to FSA regulation, withdrawals from a Plus500.com account require that the customer present an official photo ID. The ID must be a current passport, driver's license or other official document and must be presented before being allowed to make a withdrawal (This information can be sent via e-mail or by uploading a pdf, tif, jpeg or doc type file with the upload function provided on the Plus500.com trading platform).
Lastly, as in the industry standard, Plus500 do not charge any commissions on trades executed by them. They only charge limited spreads from as low as 2 pips for the trades they execute for their clients (That is an excellent amount). Moreover, you have a Financial Leverage of maximum 1:300 and you have a Welcome bonus of 25 EUR (With no Deposit required; Or £20 depending on the currency of your account) . Also, you have a Signup Bonus on your first deposit up to 30% of the total sum that you have deposited (Of course, be sure to read carefully the Terms and Conditions required to apply for the Signup Bonus).
Safety
Plus500 is authorized and regulated by the Financial Conduct Authority (FCA) and by the ASIC in Australia: it means that you can trust Plus500, because is a regulated Broker (The FCA is one of the most important financial regulatory bodies not only in the City of London but also within the European Union (EU) ). Moreover, all client funds are held in a segregated and separated (From the Plus500 bank account) client bank account in accordance with the Financial Conduct Authority's client funds rules. Furthermore, Plus500 is member of the UK's Financial Services Compensation Scheme, which provides protection of 100% of the first £50,000 of any claim in respect of your deposit. For these reasons, Plus500 can be considered as one of the most reliable and safer Broker.
Customer Support
Although Plus500 only provide Customer Support with email, it is available 24/7. Replies are normally answered within 30 minutes.
Conclusion
As you have just read, Plus500 seems to be one of the best broker available to trade with CFD's : low spreads, an easy to use Trading Platform, an "endless" choice of assets available to trade and is also regulated by the FCA (Financial Conduct Authority). If you are going to choose Plus500 for your Trading Activity, surely you will be in good hands. For other best regulated Forex Broker visit: http://www.e-investimenti.com/migliori-broker-forex/ – a comparative list of the best forex platform online.
The Trading Online Guide, strategy to earn with Binary option and Forex Trading online.