How to choose a Broker and What is a Broker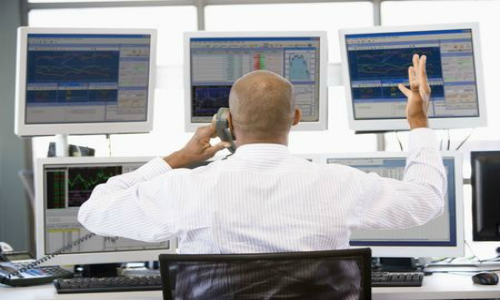 Probably, when you come to this question, you have already decided to open an account with an Online Broker so that you can work with Binary Options. Here come the doubts: "How can I choose the best Broker for me? How these Brokers work? Is there "the best" Broker for Binary Options, or not?
Let's try to answer to all the questions, question by question, trying to clarify every single doubt that you could have about it. There are a lot of different Online Brokers around the Web, a lot of them were founded during these last years and others will be founded in the next years. First thing to say: it does not exist "a best" Online Broker, due to the fact that every Broker has its Pros and Cons, as everything in our life.
To establish which Online Broker we should pick, we have to understand our needs. Before we start, we are going to explain the role of the Broker: a Broker is a firm that acts as an intermediary between Us and the Financial Market. In other words, we "say" to the Broker what we want to buy/sell and the Broker just puts the Deal on the Market for us. The Brokers can deal every financial instrument (Not only the Binary Options), but generally a Broker focuses on a certain financial instrument (As Forex, Binary Options, Stocks, etc… ).
How to choose a Broker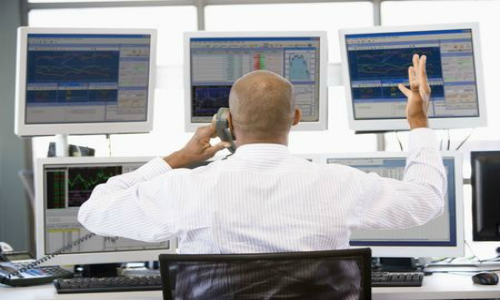 In our case, we have to choose an Online Broker for Binary Options: the Broker that we will choose, is going to give us an Online Platform to make our orders. Let's go to see all the features of a Binary Options Broker:
Binary Options Broker do not ask for transaction fees
It means that every time we are going to place our orders, we have only to pay the amount of money that we want to invest on a certain Binary Option, nothing more. If a Broker is asking you a transaction fee for your orders, that is not a good Broker for Binary Options.
About the earnings (called PayOut) with the Binary Options
A good Broker for Binary Options, should offer earnings near the 70%-75% of your initial investment as minimum (That means that if we invest $100 or euro, on a Binary Option, the PayOut has to be of $170-175 or euro). Remember that the PayOut depends on the types of Binary Options and on the expiration time that we had chosen: for this reason, we have only specified the minimum gain possible.
In fact, the maximum gain of the PayOut is varied and can also be near the 500% of your initial investment (Or more the 500%). Normally for the High/Low Binary Options the average Payout is this one: from 70% up to 85%.
About the legal authorization
During the last years also the Binary Options have been recognized as a financial instrument, so the Brokers that work with Binary Options have the duty to obtain the right authorizations for their work. In fact before, the Brokers could also work without a legal authorization from the Country in which they had their registered office. The vast majority of Brokers have already obtained the right authorization from their Country, but not all of them.
It is very important that you know if your Broker has or not the right authorization, that is for your security. For example, a lot of Brokers have their registered office in Cyprus (A well-known "tax haven"): these Brokers have to obtain the authorization from the CYSEC (Cypriot Securities Exchange Commission), so that they can be recognized as CIF (Cypriot Investment Firm). Probably you are asking yourself: and so? What is the benefit for me?
First you know that they are not going to "run away" with your money as soon as you put your money on the Account. Second, you know that they are not going to "trick" you for the Period on which you will work with them. Third, in the unlikely event that the Broker fails and goes bankrupt, you are guaranteed that the money on your Account will be given to you (Up to 20.000 euro).
If the Broker does not have the registered office in Cyprus, in the case that has the registered office in an European country it is important that it has the right authorization from its Country: with this authorization, they are allowed to operate in all Europe (For example, in Great Britain there is the FSA, the Financial Services Authority for the authorization to operate legally). In the case the broker is not in Europe, but in the USA, it will be regulated by the FINRA (Financial Industry Regulatory Authority), which will ask to the Broker to have a market capitalization of Twenty Millions of Dollars, to be allowed to operate legally.
About the Types of Binary Options
Every Broker has a different offer of Binary Options and different Asset are available. Moreover they have different expiration time for their Binary Options. Of course, the larger the offer is, the better would be the Broker. Normally the Brokers have a lot of different asset available (As Stocks, Currencies, Indices, Commodities), while for the expiration time they have a minimum of 60 seconds, up to a maximum of days or weeks.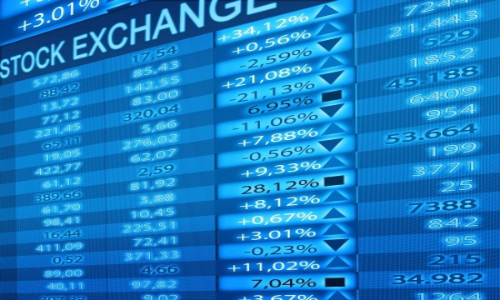 About the assistance and support
Another fundamental feature for the Online Brokers, is related to their Assistance & Support Center. The best Online Brokers do not offer just an e-mail address for the assistance: they have also a Call Center and a Live Chat. Moreover, there are some Brokers that even call you on the phone (After you register an account) to help you, step by step, to open your Account and explaining how to manage it. While for the support to the Customers: most famous brokers have free E-book to learn the Trading activity on their website, that you can download for free; or at least, they have a section on their website to learn how to trade with Binary Options.
Going on, other brokers give to you the Support of a "Coach" from their team, that will teach you how to trade and all the things related to Binary Options, giving you also a number to call or an e-mail address to contact him, so that when you want an explanation about something, you have only to ask to him. Last but not least, some brokers will send to you their operative signals (That suggest the future Trend of the Price for the Day or week for some Asset, from their analysis): a good start for novice Traders. Lastly, be sure that the Trading Platform and the website of the Broker (but also the assistance and support) is available in your language or at least, in English.
About the fees on Withdrawals/Deposits
As we said before, Brokers do not apply any extra fees to your orders. But they could do to your Withdrawals and Deposits. So keep it in mind that there is this possibility, (although the vast majority of Online Brokers do not have these fees) and if there is a fee on Withdrawals and Deposits, be sure that is fixed and not variable (It means that the Fee is fixed and would be the same for every amount of money that you will deposit or withdraw).
About the "Extra" Features
Every Broker has a different offer, so some Brokers can have some features for their customers that other Brokers do not have. For example, some Brokers offer the possibility to set a return on the Amount of money that you have invested (Generally from 10% up to 20%) in case your Binary Option is Out of The Money at the expiry time (Out of The Money means that your Binary Options is in loss, so you will not get the PayOut). Other Brokers offer the possibility to exit trades before the Binary Option expires: useful in case your Binary Option is In The Money and you want to take immediately the PayOut (That will be lower than the PayOut fixed at the Expiry time of the Option).
Other Brokers offer the opportunity to double the initial investment for a Binary Option: useful in case that your Option is In The Money and you are pretty sure that will remain In The Money until the Expiry Time, because you can double your PayOut. Lastly, some Brokers offer the possibility to extend the date of Expiry for the Binary Option: useful to obtain some extra-time for you Option in case you are sure that will not be In the Money at the Expiration Time, but probably could be later. To sum up, we recommend to check all the "Extra" Features that are available for a Broker: because they could be really useful sometimes.
About the minimum Deposit and Investment for Binary Options
Also in this case, it depends from Broker to Broker, but also from you. If you have a certain amount of money to invest in Binary Options, for sure you will not choose a Broker that asks to you an high minimum deposit (That is more of the money that you want to invest). While about the minimum investment for Binary Options, it should not be too high: the average is around $10-25 or euro for an investment (It could also be of only $5 or euro, in case of the 60 seconds Binary Options).
About the Demo Platform
Last thing to analyze, that is very important, especially for novice Traders: a Demo Platform that gives you a Demo Account, with which you can test and verify your strategies and trades, with (Of course) not real money. In fact is suggested to start operating at the beginning not with your money, but with a Demo Account: so all the mistakes that you are going to do, will not be real mistakes (That could lead to Heavy loss if you had operate with real money). This feature is not available on every Online Broker, so check it carefully if there is or not, on the Broker's Platform that you have chosen.
Conclusions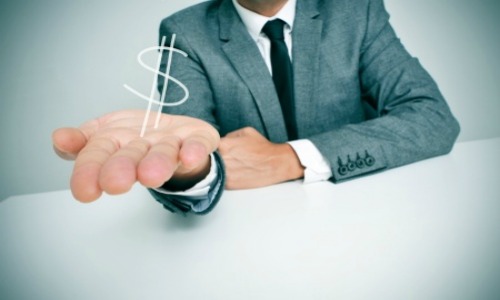 There are a lot of different things to keep in mind, while we are searching the "best" Broker for us; we also suggest you to check on the Web, especially on Forums about Trading, reviews of the Broker that you want to choose. So that you can check "directly", a review made by another customer. If you want, you can also check our reviews that you can find in the "Broker Section" of our website, to clarify all your doubts about a certain Broker.
The Trading Online Guide, strategy to earn with Binary option and Forex Trading online.