Will Office Buildings Exist In Twenty Years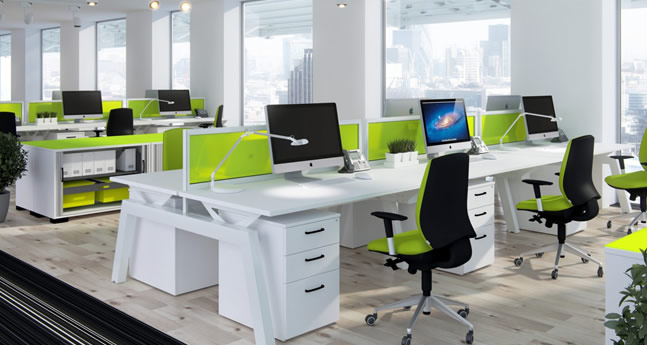 How does the prevalence of telecommuting affect the development of new office buildings? What does internet revolution mean to real estate investors?
Two social-technological trends – telecommuting and the collateral effects of internet revolution – are really shaking up the real estate industry in virtually every nation across the globe. Today, the purpose is to examine why the future of office buildings seems so bleak, thanks to telecommuting and the technological advancements, which have seen significant improvement in the management of employee timesheets.
Why are Corporates Turning to Teleworking?
While numerous studies have been conducted to answer this and other questions concerning home working, several other studies show that it' s on the rise. Generally, companies are now embracing telecommuting to help realize several key objectives, which include the following:
Cost Cutting
Companies are trimming costs by minimizing their need for physical space. Fewer workers are required to be at the workplace. Several US States, for instance, offer financial inducements for businesses to adopt work-at-home policy. The concept is geared towards reducing carbon footprints through reduced commuting to and from work, in addition to lowering energy requirements as a result of less office space.
Enhancing Productivity and Retaining Employees
According to a recent experiment done by the National Bureau of Economic Research, working from home had contributed to a 13% increase in performance over a nine-month period. Likewise, those who work from home reported more work satisfaction and lower turnover rates.
Ensuring Continuity
Lately, there has been an increase in extreme weather events and natural calamities. Teleworking has come in handy in such situations by offering businesses an opportunity to ensure continuity of operations. Having employees geographically dispersed allows businesses to keep running even when their corporate offices have been damaged by natural disasters.
Growing the Talent Pool
With telecommuting, companies can also be able to expand their talent pools to recompense for experienced retiring boomers. Individuals who would under normal situations be unable to work for organizations are now potential employees. They include the disabled, individuals who reside in other geographical regions, single parents, and elderly caregivers among others.
What Does The Future Hold?
Image Courtesy of pixabay.com
With regard to the current trends, the number of work at home employees is bound to rise significantly. Logically, this has the potential to negatively impact commercial real estate, particularly the demand for corporate office space.
The impact on office could be equated to the impact that online trading has had on retail properties. With the decrease in demand for office buildings, it will be imperative for commercial real estate experts to have the appropriate tools to conduct relevant analyses and assess options, including potential renovation for alternative use. They'll have to come up with viable solutions.
Conclusion
Remote working, telecommuting, home working, teleworking, or whatever you decide to call it seems to be a trend that is really taking shape in the corporate world. It represents the workplace of the future. Without a doubt, the combination of home working and the internet revolution will significantly impact the demand for office space.
The effects of these two socio-technological trends may not be felt today, but they are bound to reshape the real estate industry dramatically. As many companies let their employees to work from home, they will cut down on their requirement for office space. In that regard, it's highly likely that there will be very few, if any, office buildings in the next two decades.
The Trading Online Guide, strategy to earn with Binary option and Forex Trading online.