Crypto Trading for Beginners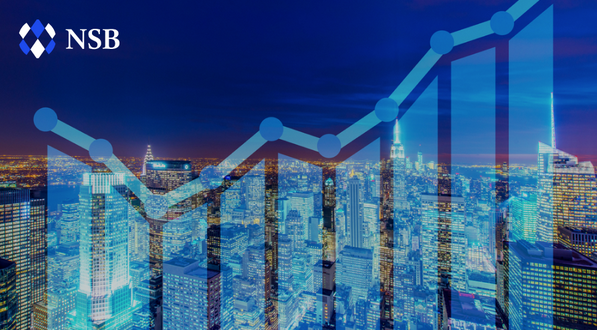 In recent years, Cryptocurrencies have grown in popularity worldwide, drawing an increasing number of users. The popularity of cryptocurrencies has grown to the point that the cryptocurrency market's valuation exceeds the budgets of some countries. This opens up a slew of new opportunities for profiting from virtual currency.
Trading for beginners might be a challenging task, and if you are looking for a profitable investment in times of crisis, you will usually come across the investment in Cryptocurrencies. But many investors doubt whether the investment is still worthwhile these days.
Anyone who believes they have missed the boat and are concerned about losing a lot of money on a digital market investment should first educate themselves on the present state of cryptocurrencies.
For this reason, this trading for beginners article includes a variety of essential ideas and tactics for anyone looking to invest in the digital market. This article lays the basis for newbies as a "trading for beginners" instruction. So it is still possible to start trading cryptocurrencies, with the necessary caution, to generate returns.
The Fundamentals Of Cryptocurrency Trading – How To Trade Right
Crypto trading is associated with high risks. Thus it requires a lot of study and experience. Cryptocurrency prices are well-known for being extremely volatile, regularly shifting throughout the day. The degree of fluctuation can even reach more than 50%. This is why many crypto beginners who do not have enough experience in this field believe that crypto trading brings big profits every day. However, in practice, everything is different – many beginners lose most of their active portfolios and subsequently abandon the idea.
It is more advisable to start trading after creating a demo account on the exchange. Most exchanges offer their users the option to open such an account to get to know the financial market and trading platform without risk and loss of money.
After you get used to it, the time comes to replenish your account with a smaller amount of money. Remember that losses will occur, but this is an inevitable and essential stage in learning to act appropriately. The novice should know what it is like to experience a loss of money and hold a lost position. This helps him determine whether he cannot panic and fail in business in the event of failures, control his emotions and find clever solutions. Ideally, these skills should be acquired in advance without paying large sums of money while gaining experience.
In addition, you should turn to theory. For example, you can read scientific literature on trading, attend lectures on the subject, enrol in specific courses, learn about technical and fundamental analysis. All of this will help you see the ups and downs in asset prices on the charts and help you try to predict them.
By studying the literature and experience of other traders and investors, you can also master various trading strategies. One of them is the averaging. It's about splitting the capital into several parts and investing it in an asset in small amounts. This strategy will assist you in determining the best time to purchase an asset.
Common mistakes made by beginners
Newbies make several blunders during their trading journey that costs them money. In this regard, it is preferable to become acquainted with other people's experiences ahead of time to avoid unnecessary losses. To accomplish so, we've compiled a list of tips that each newcomer should follow.
Don't buy cryptocurrencies based on what you hear on the news. Whether it is on the stock market, foreign exchange trading, or trading in cryptocurrencies – those who do not obtain sufficient information before investing run a high risk. As a result, investors should educate themselves thoroughly on the cryptocurrency market ahead of time to invest their funds securely and productively because it's crucial to comprehend price movements to determine the best moment to acquire and sell crypto shares.
Don't be greedy. If you managed to buy Bitcoin for $XYZ, the price went up; it is safer to sell some of the coins and put the rest on a stop loss.
Do not trade with your last money, and even more so with money you borrowed. You should only invest the funds that you can afford to lose.
Always have money if the price of an asset drops below the level at which you bought it.
Keep track of your trades. This will help evaluate and correct the trading strategy as well as identify the mistakes made.
Conclusion
The cryptocurrency market is at the height of its development. New cryptocurrencies appear every day, and the price of old cryptocurrencies has already surged 100 times or more since they were released. From a short-term investment perspective, digital money is more promising than The standard financial market fortune. However, don't forget that this is a high-risk market that should be operated with extreme caution.
The Trading Online Guide, strategy to earn with Binary option and Forex Trading online.