101Investing: review and opinions on online broker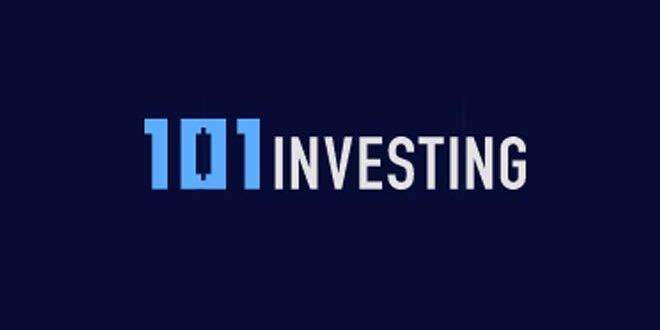 Do you know 101Investing? It is a relatively recent CySEC regulated broker on the Italian market, with lots of arrows in its bow. A broker that we have been using for some time with particular satisfaction, and that we have decided to review with our complete guide, in order to be able to present its strengths, and the elements that could distinguish its offer from that of the main competitors.
Therefore, if you are ready to meet a new broker whose quality and simplicity has nothing to envy to the most famous names, we advise you to take a few minutes of time and read the next paragraphs.
Eventually, you will understand why we are so optimistic and confident about 101Investing, and why we truly believe it is one of the best brokers currently out there.
What is 101Investing?
Starting from scratch, we introduce 101Investing defining it as an excellent broker regulated by CySEC, the Cyprus regulatory body, which will allow you to trade more than 250 CFDs on the most varied assets in the world, from cryptocurrencies to Forex, from stocks to indices (we'll talk about it shortly).
Being a CFD broker, it doesn't receive any commission for opening or closing positions, because his remuneration for the activity provided will be represented by the spread, or by the difference between the purchase and sale prices.
With many useful trading tools and spreads starting from just 0.03 pips, it is a multi-functional broker that will allow you to enter the global market from the front door. In fact, you can register for free from any device, PC or smartphone, and trade on the main financial markets in a few minutes!
Trading accounts on 101Investing: how to choose and open one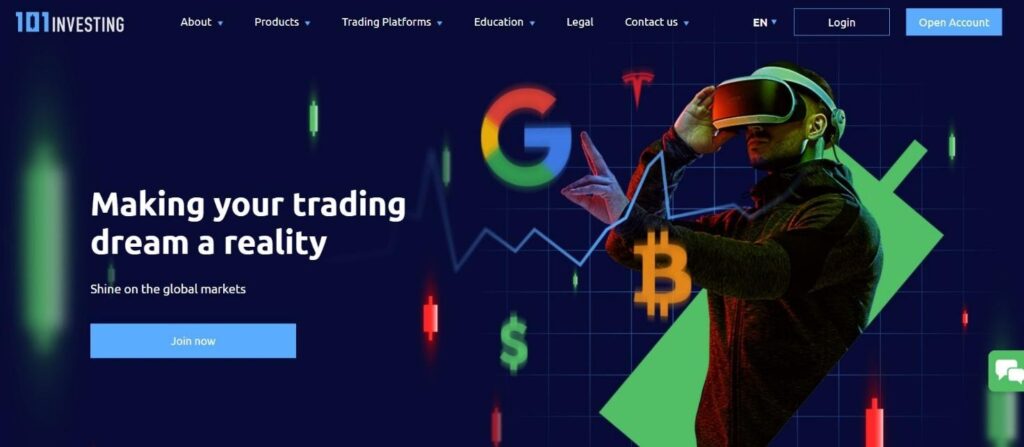 The starting point for trading with 101Investing is to open an investment account, choosing it from those available.
To date, 101Investing has chosen to offer its customers four distinct accounts, with increasing levels of service and lower spreads. In this way, each investor can choose the one that best suits their trading strategy, being understood that it will always be possible to switch from one type of account to another at any time, by contacting your manager.
Whatever your favourite trading account is, all you have to do to open an account is to click on the 101Investing official website and take the first step, that is, completing the registration form, indicating your name, surname and email.
At that point, the actual registration phase will begin, with the insertion of all personal data and the transmission of copies of your valid ID.
In a few minutes, identification will be made and, consequently, you will finally be able to feed the balance of your trading account and put start with your first trades. Easy, isn't it?
What you can invest in with 101Investing
As we already had the pleasure of remembering at the beginning of this article, 101Investing is a CFD broker that will allow you to invest in over 250 assets that you can use as underlyings for your positions.
In particular, thanks to this regulated broker you can invest in:
Cryptocurrencies like Bitcoin, Ethereum & co.;
Commodities like oil, cotton, natural gas;
Forex, such as the euro, dollar, British pound, Swiss franc exchange rates;
Shares from the lists of the main stock exchanges in the world;
Stock indices of all the best known international regulated markets;
Precious metals such as gold and silver.
As you can see, the list of assets that you can choose to trade with 101Investing is very extensive, and we are convinced that through this constantly updated list of tools you will be able to find the combination that best fits your investment strategy!
Speaking of strategy, we remind you that through the 101Investing trading platforms (we'll talk about it shortly), for each asset you can choose all those settings that will make your trade even more secure and personalized, such as leverage, stop loss and take profit.
Trading platforms on 101Investing

Having clarified the above, we can only go deeper into our 101Investing review, talking about the "operating arm" of the services that the broker makes available to you, that is the trading platform.
101Investing offers its clients, who intend to use its services to invest, the powerful WebTrader, an investment platform that allows all traders to diversify their portfolio directly from the browser, with a few clicks, without any software installation.
The trading platform is available in 11 languages and provides all the tools you might want, with the usual 101Investing professionalism and safety.
If, on the other hand, you want to invest with a more traditional and complete platform, you can only take advantage of the possibility of installing and using MetaTrader 4, the global leader in investment software. However, this is a choice that most retail traders will not find of particular use, considering that the use of the WebTrader is already comprehensive enough to satisfy any strategic investment ambition.
Finally, we remind all those who are interested that 101Investing has also prepared a useful mobile app for those who prefer to trade with their smartphone or tablet. The app is already available for Android, downloadable from Google Play Store, and is being updated for Apple's mobile operating system, iOS. The mobile app is the portable device version of MT4.
Training tools on 101Investing
If you have been reading our posts for some time, you should well know that one of the evaluation elements of a broker that we believe is more important than others is represented by the range of training and information tools that the operator makes available for free to its customers.
Well, even in this area 101Investing certainly does not lack, given that it offers you (FOR FREE) dozens of resources that you can find of great use, whether you are a novice trader or a professional trader.
For example, you will find many articles that will explain the functioning of the markets and what is happening in them, video courses, e-books, courses, practical exercises and much more. In order not to miss even a key event among those happening on the market, there are also the economic calendars with the description of each market mover of the day and the calendar of quarterly reports and other publications by listed companies.
Finally, the trading signals: useful information that could affect your investments, providing you with ideas that will allow you not to miss even one of the opportunities to be seized, if in line with your strategy!
101Investing's customer support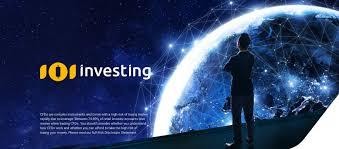 Finally, we close this 101Investing review with a look at customer support, a dedicated support that the broker offers for any kind of doubt, issue or question regarding its services, before or after opening a trading account.
There are many contact channels available. In fact, you can:
Use the form on the broker's website;
Send an email to

[email protected]

;
Call the number +357 800925740;
Use the live chat that you can find on all the website's pages.
The response is generally quite rapid, so much so that it is usually possible to obtain definitive feedback throughout the day. However, we recommend using the form or live chat as a preferential assistance tool.
Opinions on 101Investing
So far, our short but complete review on one of the brokers that has impressed us most positively over the last few months, and that we are using with great satisfaction for our trades.
The strengths of this broker are really numerous, but in this final paragraph we can limit ourselves to remembering:
professional trading with many platforms for your benefit;
excellent data protection;
rapid withdrawals and deposits of funds;
training center with many free resources;
more than 250 assets to invest in;
zero commissions and competitive spreads.
In short, many advantages that are just waiting to be discovered. What are you waiting for?
The Trading Online Guide, strategy to earn with Binary option and Forex Trading online.