ROinvesting: review on online broker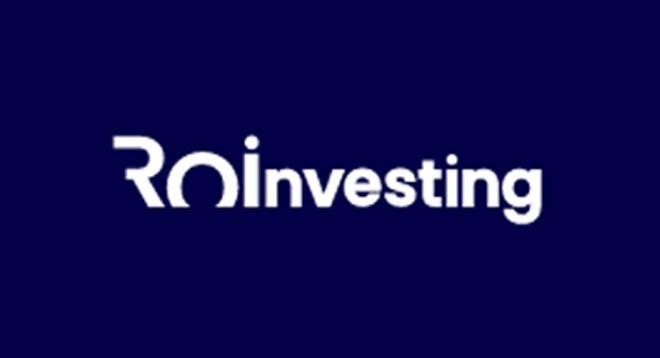 If you are looking for information on ROinvesting you are in the right place. This page has published a complete review, our opinions and comments about the company and the services offered.
ROinvesting is a Forex and CFD Broker providing trading services for all European clients. ROinvesting is a trading name of Royal Forex Ltd, which is authorized and regulated by the Cyprus Securities Exchange Commission (CySEC) with license number no. 269/15. Thanks to this license, it can offer brokerage accounts to all EU member countries, as members of MiFID.
The Broker's offer is wide; in addition to offering advanced trading platforms (including MetaTrader 4), it offers its clients an unprecedented range of accounts, to perfectly meet the needs of every trader. Traders who trade with ROinvesting benefit from advanced trading tools that allow them to turn their trading ambitions into reality.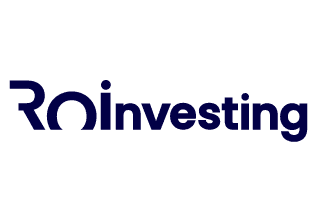 ROinvesting: scam or reliable Broker?
Searching for information on the web on"ROinvesting" we find ourselves in front of conflicting opinions. Some describe ROinvesting as a scam, others speak well of it. The truth is, if a trader loses money with any Broker, he will only negatively describe his experience, often blaming it for his failure to trade successfully.
Aside from all Broker reviews, the best choice to make is to personally evaluate the services offered by the Broker before making a deposit. The proof of the services offered by the Broker, as well as the customer support, can be evaluated even just by opening a free demo account, so I recommend signing up by registering and opening a free demo account for this.
ROinvesting sponsor of AC Milan

We must announce that AC Milan and ROinvesting have entered into a sponsorship agreement with immediate effect. ROinvesting is now listed on the club's official website here https://www.acmilan.com/en/club/sponsor as an authorized partner.
An important collaboration with one of the best known football teams in Italy and in the world, which is a symptom of security and financial strength.

Security on ROinvesting
Customer safety is a priority for ROinvesting. This is precisely why ROinvesting has put enormous efforts into creating and maintaining a safe trading environment aimed at protecting clients' privacy, funds and assets.
The money deposited by traders are segregated, that is, they are deposited in separate bank accounts, of which the customers are the beneficiaries, so that they are not confused with the funds owned by ROinvesting.
The Broker only uses its own funds to carry out hedging transactions and does not use client funds to hedge with counterparties or other brokers involved in the operation, as it acts in compliance with current regulations regarding the protection of client funds.
Investor Compensation Fund
ROinvesting is part of the Investor Compensation Fund (the "Fund"), for clients of Cyprus Investment Firms (CIF), pursuant to Law L.87 (i) / 2017 Investment Services and Activities and Regulated Market Law of 2017 (hereinafter "the Law").
The objective of the Fund is to satisfy the compensation claims of the Covered Clients against the shareholders of the Fund. The Fund serves, in essence, to indemnify Covered Clients with respect to any claims arising from the failure of a member of the Fund to fulfill its obligations towards clients, regardless of whether such obligations are imposed by law agreements in place with the client or by unlawful acts perpetrated by the shareholder of the Fund.
The maximum amount of compensation that can be paid is 20,000 euros for the covered services, regardless of the number of accounts held by the Client, the currency and the location where the investment service was offered.
Markets and instruments
The range of trading instruments that ROinvesting includes are CFDs on currency pairs, indices, stocks, commodities and cryptocurrencies.
With over 40 currency pairs, major stock market indices, the most traded commodities and a wide range of cryptocurrencies, it makes this broker one of the most comprehensive in the industry.
With ROinvesting it is possible to trade on all major financial assets with low spreads and no execution fees.
List of CFDs available on ROinvesting:
Forex Currencies (eur/usd, gbp/usd, aud/usd, etc…)
Stock Market Indices (Dax, FtseMib, S&P500, etc…)
Shares (Amazon, Apple, Twitter, etc…)
Commodities (gold, oil, silver, wheat, sugar, coffee, etc…)
Cryptocurrencies (Bitcoin, Ethereum, Ripple, etc…)
Account types on ROinvesting
There are three types of accounts provided by ROinvesting, to which we add the possibility of trading with a free demo account, through which the less experienced or those who want to test their skills can operate without running any risk.
ROinvesting's free demo account offers access to real-time quotes, ebooks, market news, as well as the ability to virtually trade on all the assets offered through the broker's trading platforms.
ROinvesting trading platforms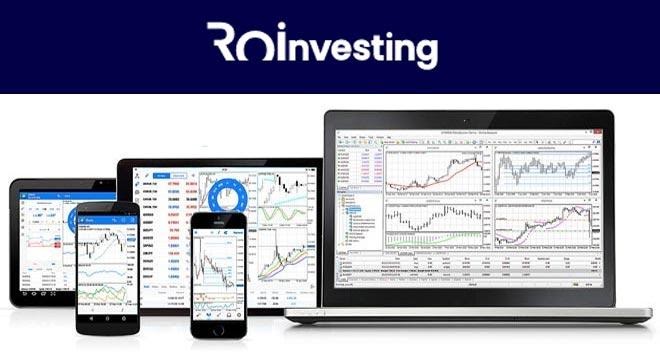 There are three trading platforms available on ROinvesting: the very famous MetaTrader 4, the RoInvesting Webtrader and a Mobile trading platform for all Apple and Android devices.
ROinvesting's MetaTrader 4
The choice of MetaTrader 4 (MT4) comes from the need to provide traders with an excellent trading experience, a wide range of financial instruments to choose from and a multitude of analysis tools, such as advanced indicators and charts.
The MetaTrader 4 trading platform is defined as the market standard and used by hundreds of brokers around the world. MT4 is the most technologically advanced and most reliable platform in terms of stability and security. It was not chosen by chance, as it offers advanced technology and greater security in such a way as to allow every trader to be able to open and close positions, without having to worry about the stability of their platform. MT4 is the most advanced and reliable platform available on the market; the user interface is simple and intuitive and makes it attractive for both novice and experienced traders.
Trading signals on ROInvesting

For those looking for help in their operations or who do not want to miss the numerous opportunities offered by the financial markets, ROInvesting offers a premium trading signals service. The signals service is available for free to traders who have an account.
What are trading signals? They are specific indications on trading movements. Basically, these are market operations that are recommended by online trading experts and that can be understood by any trader. In practice, the trader will not have to deal with market analysis, follow the news, or study a trading strategy, but will only have to follow the signals provided by the platform.
Spreads and commissions
One of the main features of ROinvesting is to have low spreads and no commissions. The spread is variable and, on the EUR / USD exchange rate, it can be as low as 0.7 pips.
The variable spread, of course, does not have a constant value, but varies according to market conditions. They can generally be wider during important releases and periods of high volatility and can be lower when markets are quiet and without any particular announcements or calendar related data.
Advantages of trading with variable spreads
Low spreads: ROinvesting allows you to trade with tight spreads on all majors assets under normal market conditions
Execution: 100% accuracy in entry and exit because variable spread accounts provide pure market order guarantee, with no requotes.
Training on trading with ROinvesting
It doesn't matter if you are a new trader or if you have years of experience. ROinvesting's qualified staff will inform you about all the products supplied by the company and give you the necessary assistance.
Some traders are available most of the day, while others only have a few minutes in order to set up their positions and strategies.
Within the "Training" section of the ROinvesting portal there are:
Ebooks
Market analysis
Educational courses
ROinvesting: final thoughts and opinions
Our experience with ROinvesting has been positive. After trying the services offered for a few weeks, we can say that we are very satisfied and have a good impression. This Broker has proved to be particularly attentive and professional, especially if we consider the great variety of alternatives available to users who intend to develop a versatile and wide-ranging financial strategy.
We can also say that ROinvesting is a broker suitable for all people who want to trade on the main markets in complete safety. An ideal Broker for all traders who choose to open a trading account with a low deposit, but who do not want to give up cutting-edge tools such as MetaTrader 4.
It is also very attractive from the point of view of the demo account, offered free of charge on all available assets, including cryptocurrencies.
To personally evaluate the services offered, our advice is to try a free demo account and personally test the services offered. Registration does not involve any restrictions and is one of the best ways to understand if ROinvesting is the right Broker for your needs.
The Trading Online Guide, strategy to earn with Binary option and Forex Trading online.